previous
next card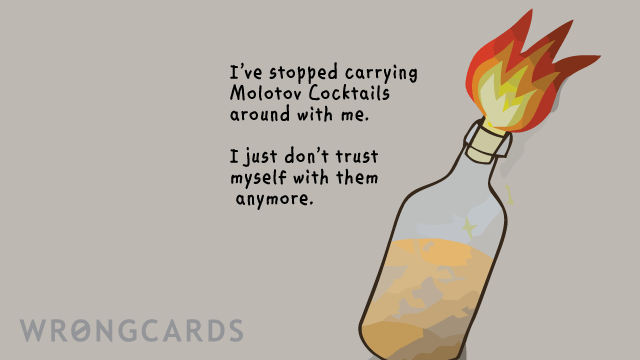 share this
send card
about this wrongcard
Never play with fire, they say, but that's no way to win at monopoly. I've started three fires during games of monopoly and went on to win each game. I think of fire as the God of Winning.
Read my latest book
"Shea is beginning to think that stealing the world's most famous skull wasn't the best way to launch his career in cat burglary..."
read more
There's a new book out in the world, and I wrote it.
read more
Subscribe to our shenanigans
No spamming or soliciting from us. Seriously .
Related Cards
Fathers Day cards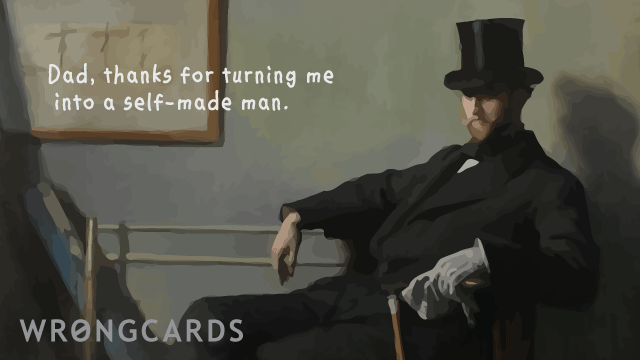 I'm aware I have had certain advantages in life. Not every boy gets to grow up knowing his dad was both an astronaut AND an arctic explorer. My grandmother says it's a pity my dad had to go into hiding when the lizard people from Rigel VI surreptitiously took control of all the world's major governments, because I'd have really liked him.
share this
send card
Thinking Of You cards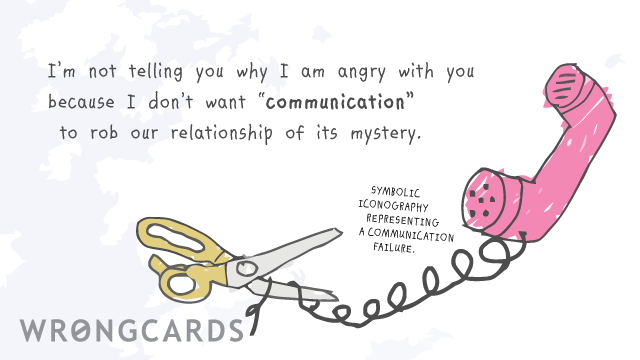 I've never been a person who makes up excuses but that has never been my fault. Usually I was too busy, or a thing came up, or I had to stay late or I was volunteering at a hospital helping nurses put on stockings. But nowadays I think 'inventing excuses' is my calling. I'd like to elaborate further but there's a helicopter waiting to take me to the White House. Look, my life is complicated.
share this
send card
Inspirational cards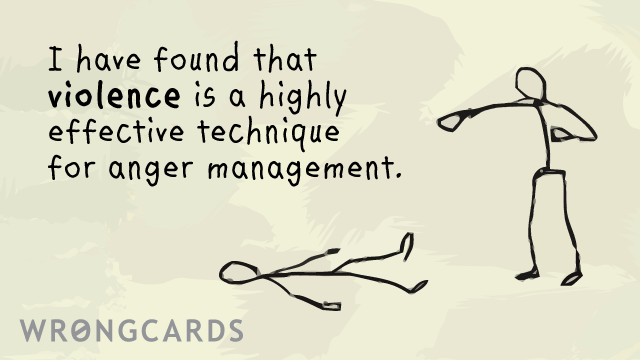 On Wednesdays I like to post an older card and then spend the rest of the day listening to Rush Limbaugh. Not really. No I don't do that. It's not often that Wrongcards goes too far and posts something that tasteless on the internet but it happened right there a second ago and I'm sorry. It's a good thing Mother doesn't know about Wrongcards.
share this
send card
Workplace cards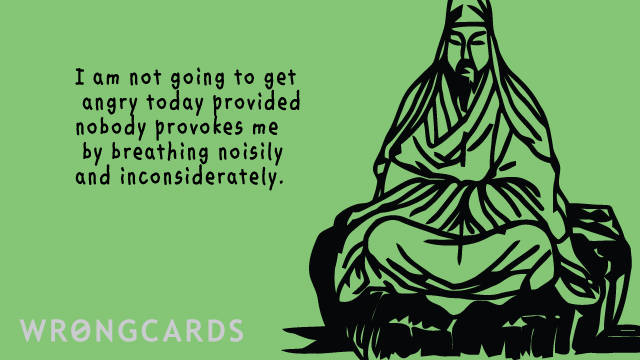 What people sometimes call 'anger management issues' I prefer to describe as 'an impaired ability to cope with fools and idiots'. Of course, I'm not one to promote bad-tempered irrationality (I'm no Bill O'Reilly) but we're all entitled to our moments, and a deficit of sleep might make this card seem useful.
share this
send card