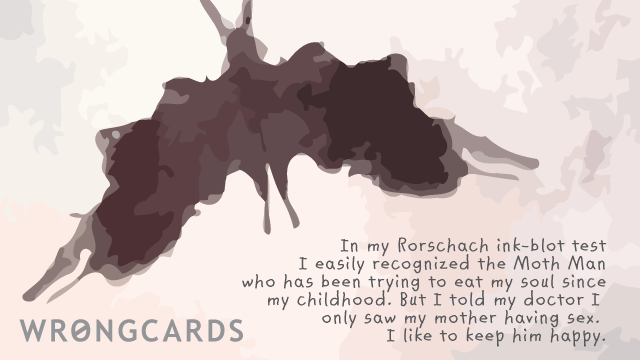 ABOUT THIS CARD
On Wednesdays I feature an older card and then spend the rest of the day trying to pass myself off as a credible researcher at Harvard Medical School. I carry a clipboard and say things like, "We're making progress. I think we have reasons to feel optimistic." Sooner or later they're going to let me play with the bodies.
subscribe to my newsletter
Sign up here to get the latest updates and
receive one of my novels for free.
Related Cards