previous
next card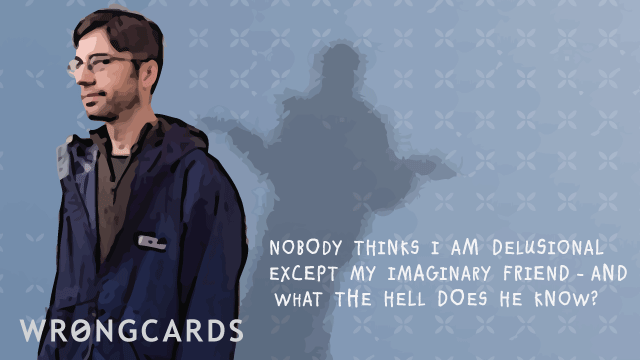 share this
send card
about this wrongcard
This surprises people but I've never actually lost an argument. People say it's because I'm delusional but people get all sorts of fanciful ideas in their heads. (I've also never lost a game of monopoly because ghosts knock the board off the table whenever I'm losing). Whatever. It doesn't matter. The point is that today's card is here.
Read my latest book
"Shea is beginning to think that stealing the world's most famous skull wasn't the best way to launch his career in cat burglary..."
read more
I had just learned I was about to become a father. The timing was somewhat less than ideal. You see ...
read more
Subscribe to our shenanigans
No spamming or soliciting from us. Seriously .
Related Cards
WTF cards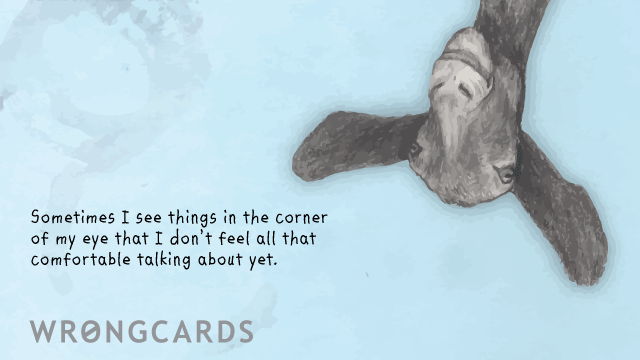 On Wednesdays I like to post an older card and then spend the rest of the day going off topic. Today I'm in the Netherlands. The Dutch are a handsome people who, somewhat regrettably, like to speak gibberish. But today's card has nothing to do with Holland - what did you expect?
share this
send card
Excuses cards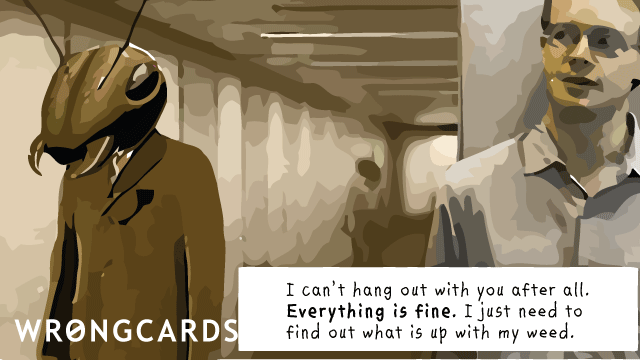 I find people very demanding. "Do this, do that, be quiet, don't eat my pudding, put down that knife, tie it off with a tourniquet, drive me to a hospital, what do you mean we're stopping to buy ice cream?" Today's card? Send it to anyone and they'll probably just GIVE you their pudding. It's only reasonable, really.
share this
send card
Family cards
A Family Card today that touches on the subject of sibling rivalry, with apologies to the 'only child's among us. And apologies as well to orphans and people who burned their families' house down, because they probably find cards mentioning siblings somewhat tactless. You see how it's hard to please everybody.
share this
send card
WTF cards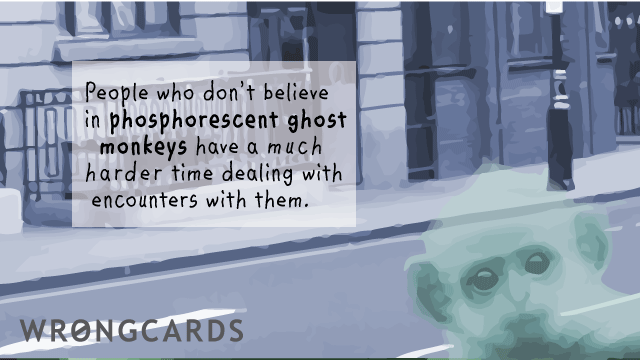 On Wednesdays I traditionally post an older card and then spend the rest of the day praising Rupert Murdoch's allegedly corrupt publishing empire. That they may or may not have bugged my phone and recorded me drunkenly singing Jewel songs at 2am has only made me more supportive of them.
share this
send card