about this wrongcard
On Wednesdays I like to post an older card and then spend the rest of the day trying to convince a single individual that I am some kind of imaginary friend that only they can see.
There's a new book out in the world, and I wrote it.
read more
Related Cards
Cheer Up cards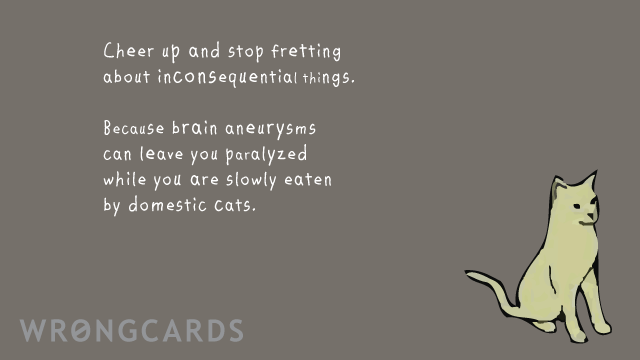 Whenever people get sad I usually try to make them feel better. I talk about the brief and anonymous life of the gastrotrich, a microscopic fresh-water creature that only lives for three days. People don't like to get sad around me.
share this
send card
Topical cards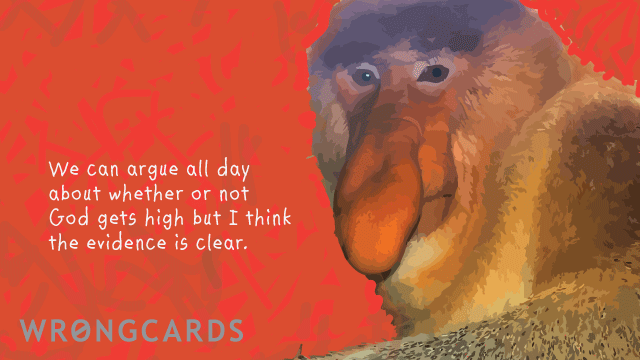 I never like to hear people arguing about religion because that means they're not sitting there listening attentively to me. Everyone has a different approach to religious debate. Mine is to scream: That Is Anathema! until everyone leaves. I guess it's important to win.
share this
send card
Subscribe to our shenanigans
No spamming or soliciting from us. Seriously .