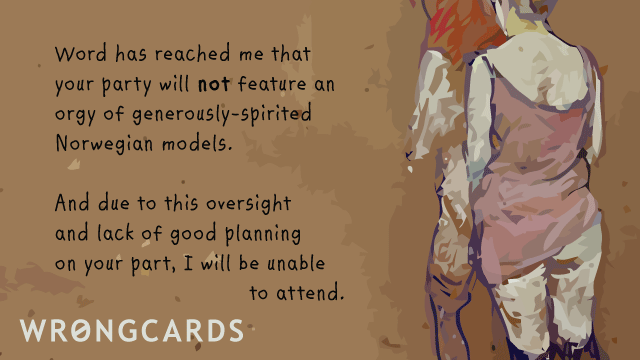 ABOUT THIS CARD
So someone has invited you to a party: the hooks are in, the obligation to attend is fierce, but the thought of it all fills you with a nameless dread. Maybe it's because your friend's friends are lunatics. Or maybe it's because YOU are a lunatic. Doesn't matter. You can stop fretting and just send along this card. Life was meant to be this easy.
subscribe to my newsletter
Sign up here to get the latest updates and
receive one of my novels for free.
Related Cards