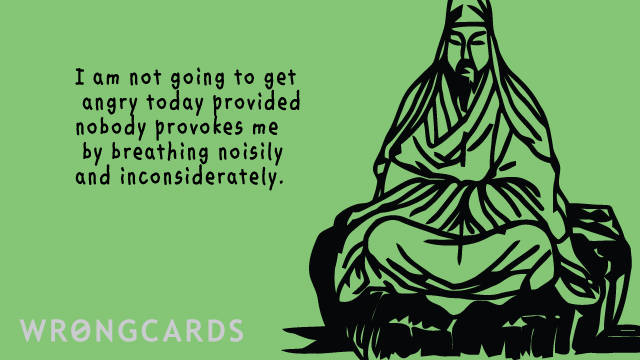 ABOUT THIS CARD
What people sometimes call 'anger management issues' I prefer to describe as 'an impaired ability to cope with fools and idiots'. Of course, I'm not one to promote bad-tempered irrationality (I'm no Bill O'Reilly) but we're all entitled to our moments, and a deficit of sleep might make this card seem useful.
subscribe to my newsletter
Sign up here to get the latest updates and
receive one of my novels for free.
Random Cards