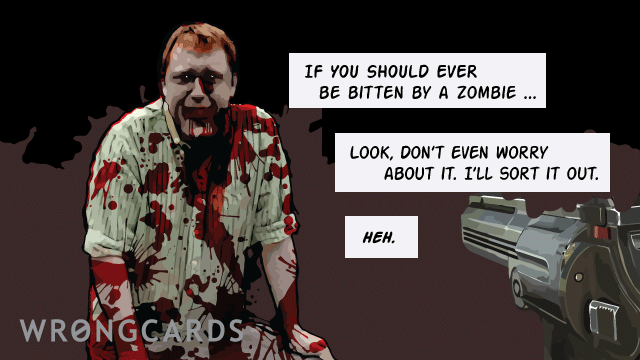 ABOUT THIS CARD
I was standing in the library taking photos when this librarian came up and told me to stop. "You can't take photos in the library," he said. Later, when I was looking at the photo I took of him, I decided to draw him as a zombie. It's a sad future when even librarians might be one day be zombies.
subscribe to my newsletter
Sign up here to get the latest updates and
receive one of my novels for free.
Related Cards