previous
next card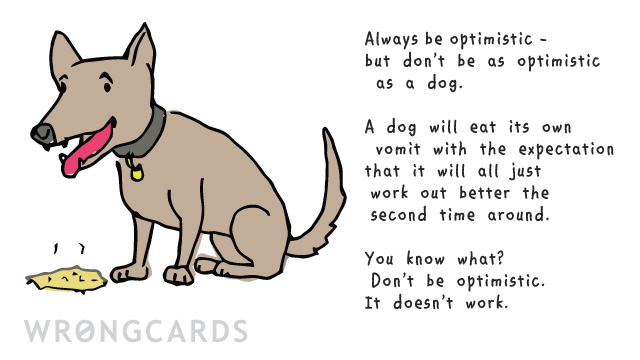 share this
send card
about this wrongcard
Don't listen to what some people say, everyone is an optimist. Everyone is being completely optimistic - they might as well embrace the reality. Whenever I turn on the television I stare at it for eight minutes, turn it off and then have to go lie down because civilisation is clearly coming to a sticky end. But then I'm up 15 minutes later because Fox News must not win. See? Optimism. In other news, I should be a motivational speaker.
Read my latest book
"Shea is beginning to think that stealing the world's most famous skull wasn't the best way to launch his career in cat burglary..."
read more
There's a new book out in the world, and I wrote it.
read more
Subscribe to our shenanigans
No spamming or soliciting from us. Seriously .
Related Cards
WTF cards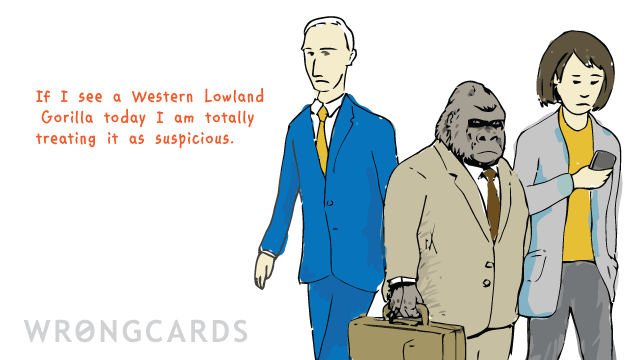 'The fact that people write to thank me for making a truly useful ecard site has often given me pause for thought: what could I be doing wrong? Seems like too many of you are getting yourselves into some pretty weird situations. Today's card features a gorilla wearing a suit; if it seems relevant to your life then I have little choice but to throw my hands up in despair.'
share this
send card
Valentines Day cards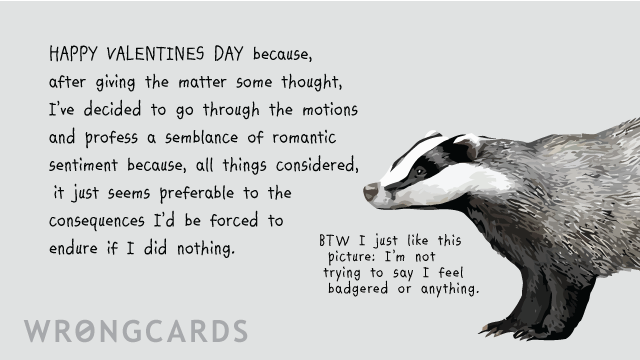 I was hoping you guys would be cool this year and, in some unspoken way, universally recognize that Valentines Day is a lot of nonsense. I could have played video games today, guys; it could have been good. But no - here we are, I'm drawing badgers because some of you are dating people who believe in this stuff. I'm not angry with you. But let's see some progress next year ok?
share this
send card
WTF cards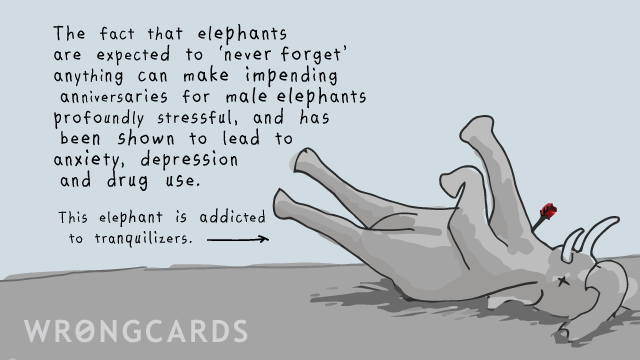 Anniversaries are great. If you can keep someone from working out who you truly are for an entire year then you deserve a bit of a romantic celebration. Sadly it is becoming increasingly customary these days to spend your anniversary with your partner and not with prostitutes, but traditional values will come back into vogue, don't worry. Another war will see to that.
share this
send card