previous
next card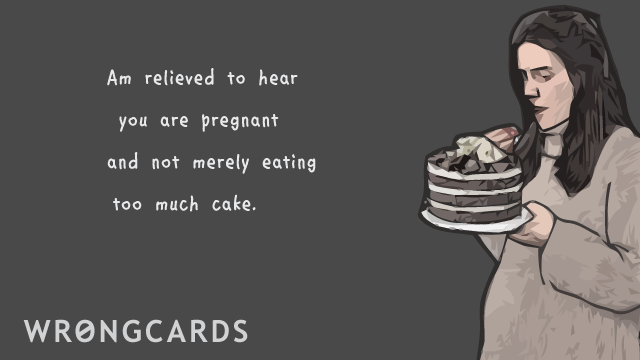 share this
send card
about this wrongcard
Earlier this week I was in a pillow-fight at a party and for some perverse reason I was being targeted by everyone, and this two-year old child came wandering past in diapers so I picked him up by the leg and used him as a human shield. Then I got a talking-to for most of an hour. I had no idea people get so emotional about human shields. Today's card is something I said that night.
Read my latest book
"Shea is beginning to think that stealing the world's most famous skull wasn't the best way to launch his career in cat burglary..."
read more
I had just learned I was about to become a father. The timing was somewhat less than ideal. You see ...
read more
Subscribe to our shenanigans
No spamming or soliciting from us. Seriously .
Related Cards
Birthday cards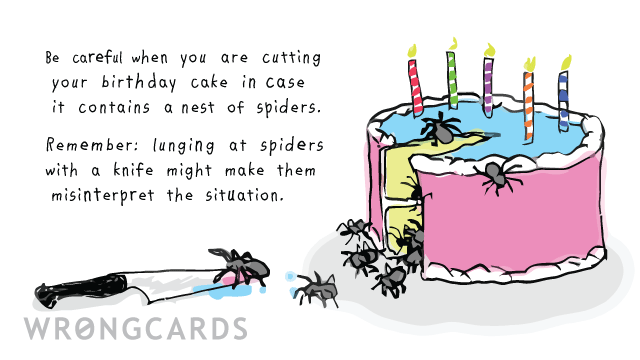 It's someone's birthday today, maybe not yours or mine but it's someone's; it's commonsense. I know lots about people and most of what I know about people I learned from spiders. Though wasps, when you think about it, are a kind of winged spider. Spiders don't hum like wasps, they just whistle. Nobody really knows why.
share this
send card
Apology cards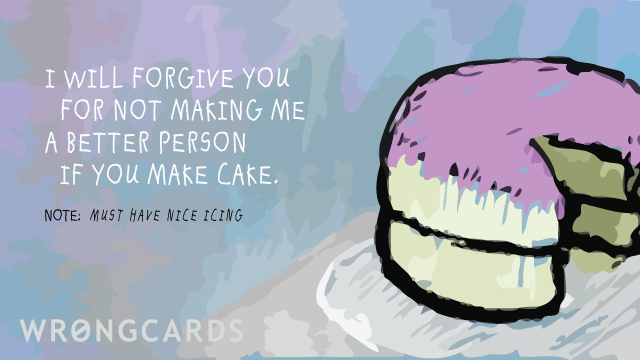 I'm a good boy: I visit Mother once every three years whether I want to or not, though I tend not to call her on Mothers Day in case she starts to get uppish. I'm a firm believer in doing nice things for Mother so I will probably remember to send her this card this year.
share this
send card
Birthday cards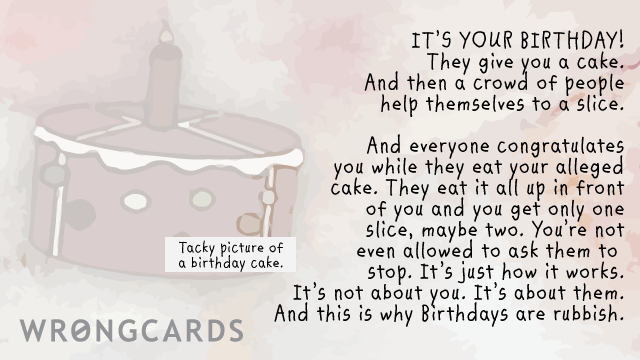 It may not be your birthday today but I made each and every one of you this birthday card anyway. Just in case. Oh shush, it was nothing.
share this
send card