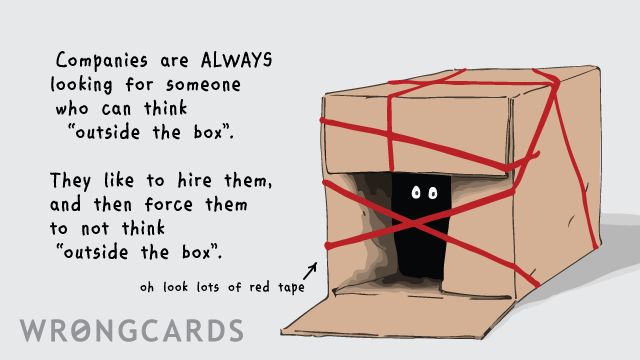 ABOUT THIS CARD
One time in a job interview someone asked me if I could think outside the box. Now, if I'd said YES, I'd be thinking INSIDE the box, which is tantamount to saying NO. So I just said, "Have you ever woken up to find a Chinese man licking your foot?" Then they got uncomfortable and the interview ended. My point is, the world is a confused place. And the fact I'm NOT confused doesn't make it any easier.
subscribe to my newsletter
Sign up here to get the latest updates and
receive one of my novels for free.
Related Cards