previous
next card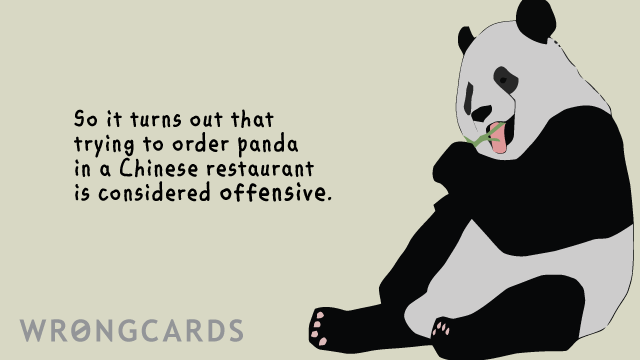 share this
send card
about this wrongcard
I want to go to India one day; I love the food and the people seem really nice, despite Hollywood making them out to be violent, tomahawk-wielding lunatics who'll attack anyone in a cowboy hat. But then, I'm a worldly, cosmopolitan sort of guy. And one time I ate Chinese food. Cooked by a retired warlord called General Tso. My life is amazing!
Read my latest book
"Shea is beginning to think that stealing the world's most famous skull wasn't the best way to launch his career in cat burglary..."
read more
I also considered throwing a chair through a window, but I didn't because it was my chair, and also my window. One should be particular when it comes to picking out targets for petty acts of vandalism.
read more
Subscribe to our shenanigans
No spamming or soliciting from us. Seriously .
Related Cards
Thinking Of You cards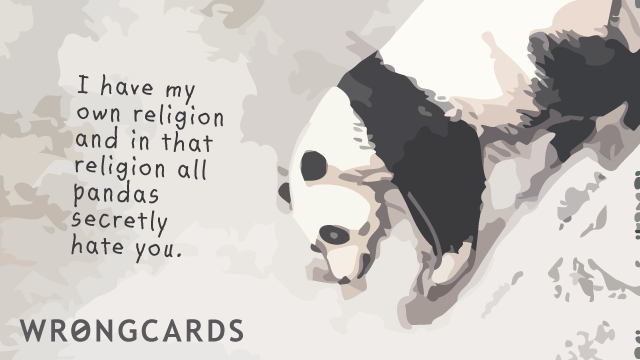 On Wednesdays I like to post a link to an older card and then spend the rest of my day campaigning for religious tolerance, particularly for all religions that correctly agree with my own views, unlike those other heretic religions that I hate and would burn to the ground if the law wasn't so restrictive.
share this
send card
Thinking Of You cards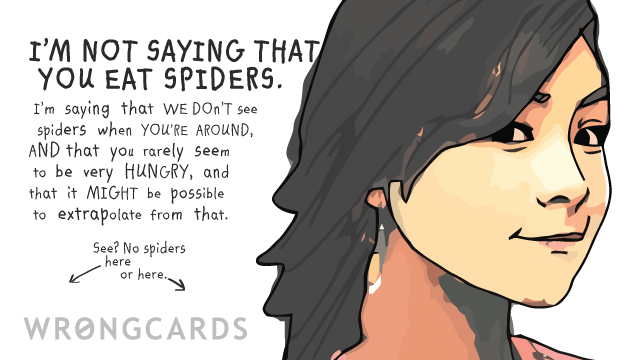 You all know that I hate to boast but the fact is that I'm really good at logic. The only thing that stops me from writing a book called 'How To Defeat Everybody With Logic' is the worrying fact that I still occasionally see zebras following me around that nobody else can see. And Katie Couric would ask me about it during the interview and I'd have no response. Plus I'm also in love with Katie Couric.
share this
send card