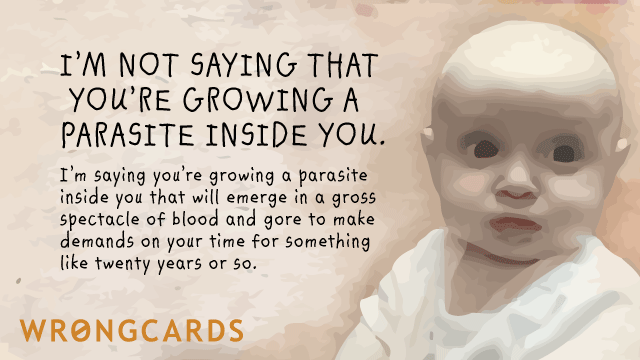 ABOUT THIS CARD
You know how it is when you get bored and want to mess with the minds of certain friends or family-members who are 'with child'? Well, I have a strategy for that - a little something I like to call, 'saying things that are true'.
subscribe to my newsletter
Sign up here to get the latest updates and
receive one of my novels for free.
Random Cards