about this wrongcard
The Christmas season is over and people are limping resentfully back into work and complaining vaguely about feeling under the weather. Anyone claiming to be sick is lying, of course; they just want to go home and eat cake like it's the last week of December. Take it from me: my bird flu is giving me hell.
I just disappeared for four years. It's time to come out from the woodwork, but where do I start? How about I go back to the middle?
read more
Related Cards
Halloween cards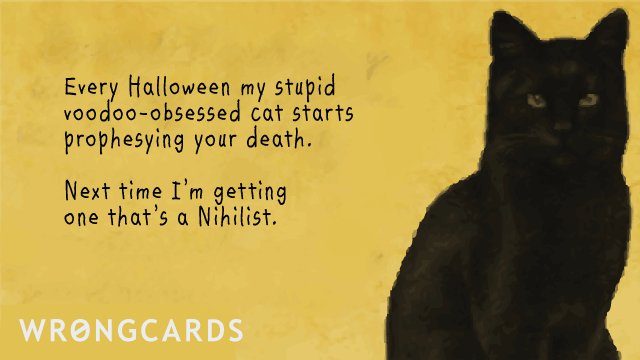 On Wednesdays I like to post an older card and then spend the rest of the day trying to convince a single individual that I am some kind of imaginary friend that only they can see.
share this
send card
Subscribe to our shenanigans
No spamming or soliciting from us. Seriously .