previous
next card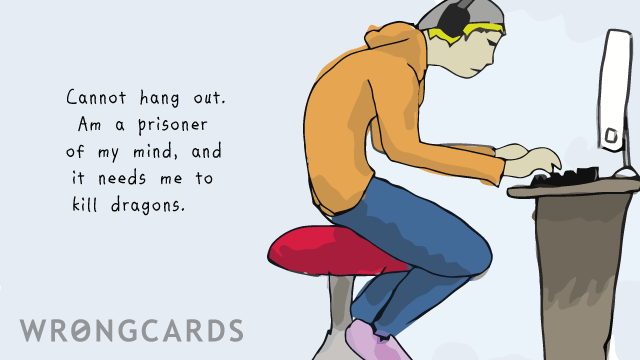 share this
send card
about this wrongcard
I'm still in Granada, and just tried to order room service. I'm in a bit of a difficult mood so I tried to order swan. Black swan. They told me they didn't have black swan on the menu so I said I'd settle for an ordinary swan that had been dyed black. Even when I'm difficult I'm highly reasonable. But I'm not going to lie; this has nothing to do with today's card.
Read my latest book
"Shea is beginning to think that stealing the world's most famous skull wasn't the best way to launch his career in cat burglary..."
read more
I had just learned I was about to become a father. The timing was somewhat less than ideal. You see ...
read more
Subscribe to our shenanigans
No spamming or soliciting from us. Seriously .
Related Cards
Excuses cards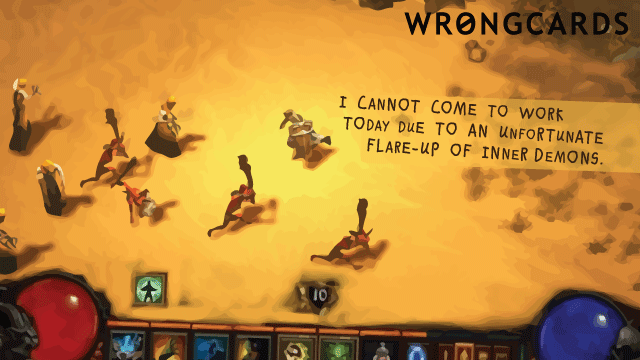 When they call my number at the Pearly Gates I expect my entry to be a shoe-in. This is not because I have led a conspicuously virtuous life but because of the disconcertingly high body count I have racked up killing demons in video-games. Also nazis, while I'm thinking about it. I've probably murdered half a bazillion symbolic demons and nazis - how is that not better than prayer?
share this
send card
Excuses cards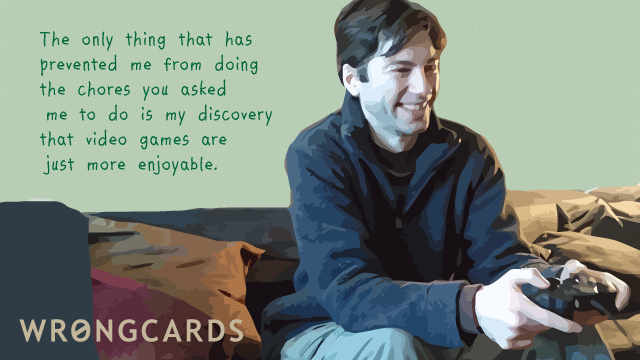 As an emotionally intelligent individual I'm aware that everybody makes mistakes. And I should know - I made a mistake once, a sad story that involves me sharing an ice cream that resulted in me having to eat less than half. Fortunately my fallibility makes me good at making excuses...
share this
send card
Valentines Day cards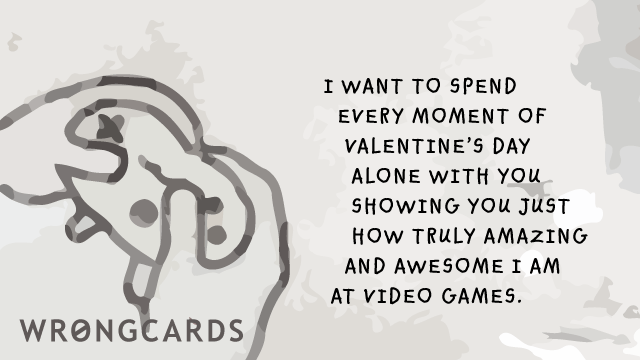 Greetings from London! On Wednesdays I like to post an older card and then spend the day working as a cryptozoologist. I spent the day lurking in the shadows of Paddington Station, hoping to spot an upright walking bear believed to be from Darkest Peru. I'm not very good at cryptozoology.
share this
send card
TGIF cards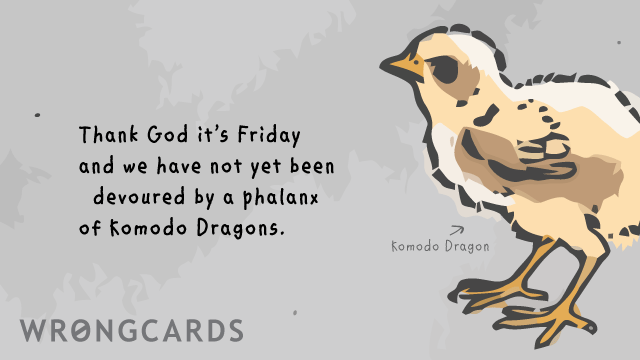 The week is winding down and you survived. Yes, you survived the strange and the unexpected. And, celebrating this triumph, today's wrongcard reminds us all to remain ever vigilant. Remember, if you stay paranoid, you'll stay alive. For a while anyway. Happy Friday to you all!
share this
send card