previous
next card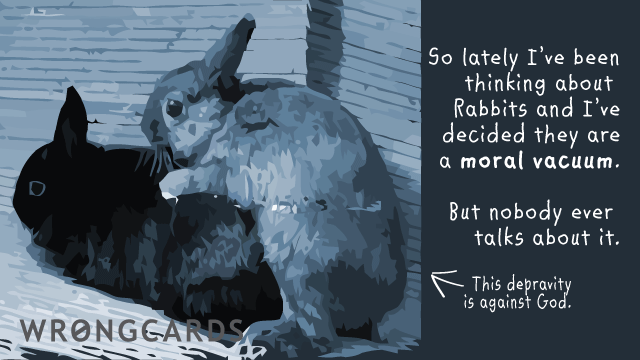 share this
send card
about this wrongcard
It's re-hash Wednesday, and normally I'd like to touch upon the Great Themes of Western Philosophy but sadly the whole Western canon was recently patented by Apple. So here is a picture of some very happy rabbits.
Read my latest book
"Shea is beginning to think that stealing the world's most famous skull wasn't the best way to launch his career in cat burglary..."
read more
I also considered throwing a chair through a window, but I didn't because it was my chair, and also my window. One should be particular when it comes to picking out targets for petty acts of vandalism.
read more
Subscribe to our shenanigans
No spamming or soliciting from us. Seriously .
Related Cards
WTF cards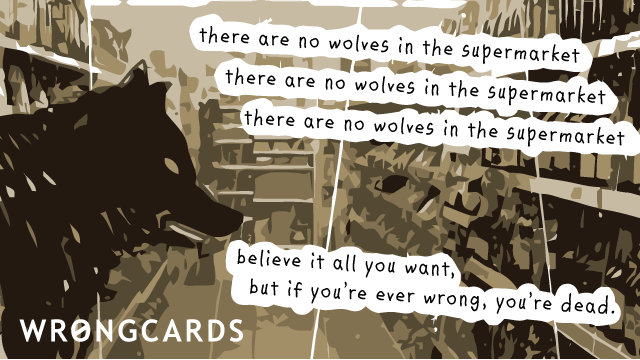 I've given it some thought and decided that you all deserve a toasted cheese sandwich. Is this some kind of Wrongcards give-away? I'm afraid not. I cannot yet be everywhere because I am not yet a god. You'll have to make your own sandwich but my point here is that you deserve it. Logic is my superpower.
share this
send card
Apology cards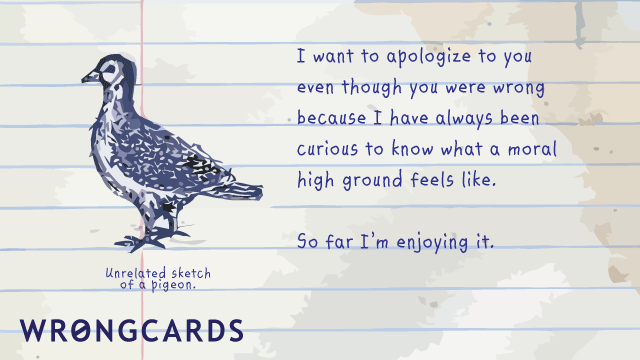 'If you have to apologize to anyone then there is no reason you can't enjoy yourself. Also: you're allowed to snicker. If anyone disagrees, say that a stranger on the internet said so. "It's not a proper argument until you've quoted someone on the internet." - Gandhi.'
share this
send card
Apology cards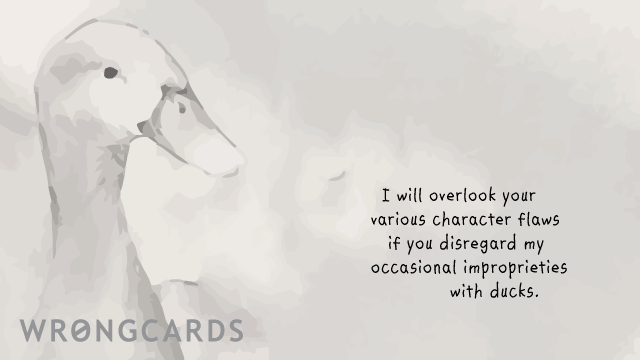 Today is re-hash Wednesday, so I get to post an older card that I happen to like. This one has a picture of a duck. It also promotes empathy, which I read is one of the great themes of art and literature. Empathy, a heightened sensibility to the rich tapestry that is the human experience, and ducks. It's all there, see.
share this
send card
TGIF cards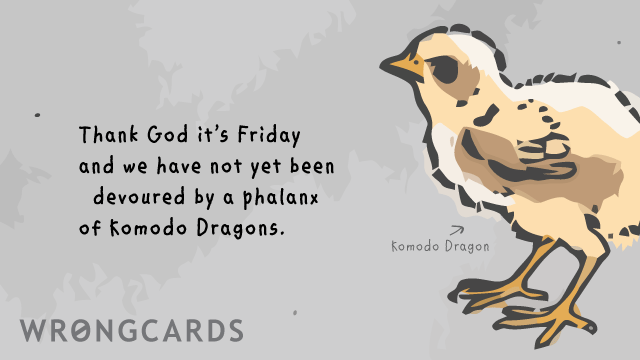 The week is winding down and you survived. Yes, you survived the strange and the unexpected. And, celebrating this triumph, today's wrongcard reminds us all to remain ever vigilant. Remember, if you stay paranoid, you'll stay alive. For a while anyway. Happy Friday to you all!
share this
send card