previous
next card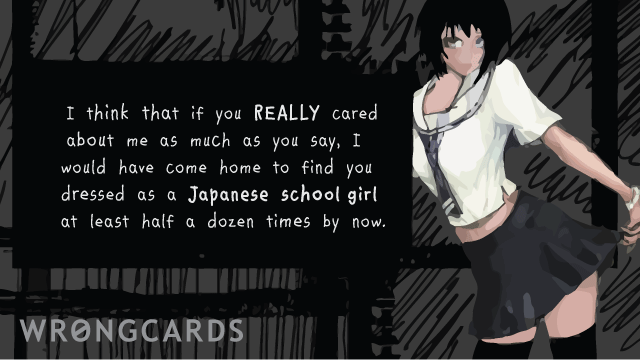 share this
send card
about this wrongcard
Look - I'm not saying I don't have issues but when I showed today's card to the guy who delivers my mail he embraced me, burst into tears and declared himself 'expressed'. I showed it to the guy in Starbucks and he grasped my hand firmly, called me brother and announced my lattes would be free forever or his life would be forfeit. It's not all that bad being a spiritual leader some days.
Read my latest book
"Shea is beginning to think that stealing the world's most famous skull wasn't the best way to launch his career in cat burglary..."
read more
There's a new book out in the world, and I wrote it.
read more
Subscribe to our shenanigans
No spamming or soliciting from us. Seriously .
Related Cards
Flirting cards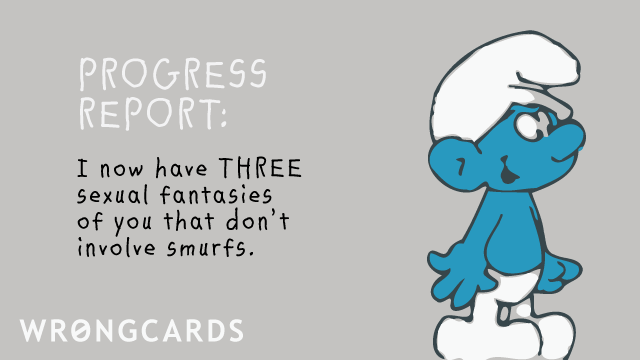 So, what did you do today? I drew a smurf. What?! Yeah - a smurf. Damn, man. Yeah I know - keep me in your prayers.
share this
send card
Cheer Up cards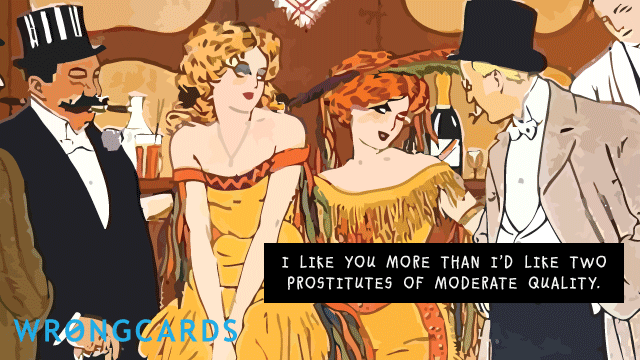 A lot of men find it difficult to express themselves emotionally, but that's only because a lot of men these days don't drink a lot of whiskey. Men, it's easy to speak your mind; all you have to do is make sure nobody is home, lock the doors and whisper. I can't believe we have a reputation for being unable to communicate.
share this
send card
Flirting cards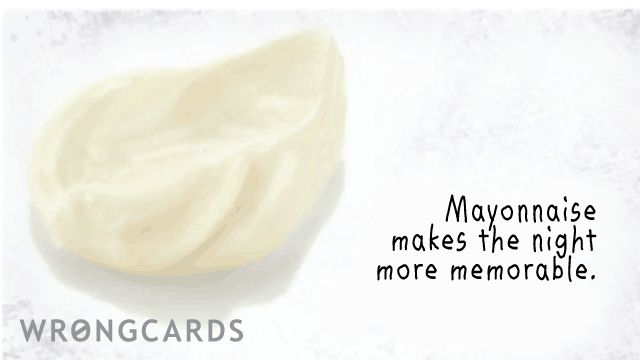 Today is re-hash Wednesday; I post an older card and then ever so slightly exaggerate my plans for the rest of the afternoon. By the way, I hope today's card doesn't discourage anyone. Frankly, I hope it inspires a certain spirit of scientific inquiry.
share this
send card