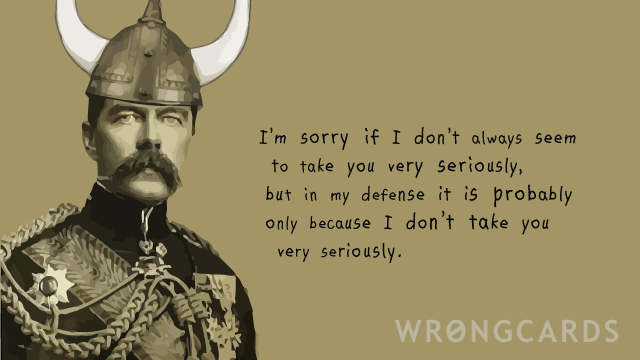 ABOUT THIS CARD
I may be a Rapscallion but I also have high standards. This is why I absolutely refuse to drink in a bar that lets people like me through the door. A lot of people ask me how to get started as a Rapscallion but we have a very strict dress code and I always try to talk them out of it. You know, a Rapscallion is only three nice suits away from becoming a bounder. It's why I can't own nice suits.
subscribe to my newsletter
Sign up here to get the latest updates and
receive one of my novels for free.
Random Cards