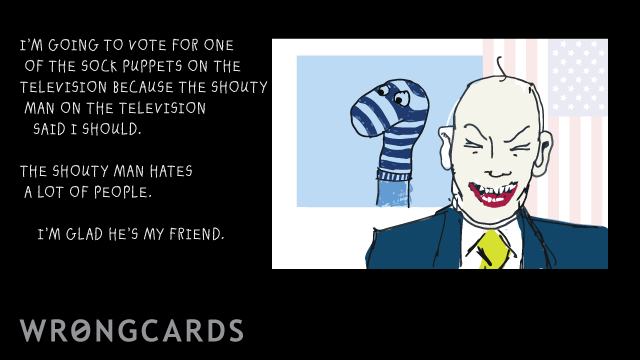 ABOUT THIS CARD
The American election process lasts about three years out of every four and costs roughly four bazillion dollars. Last time there was an election the Nobel Prize committee was so terrified of one of the candidates they gave away a peace prize to the other guy just for beating him. I've looked at your candidates and if you want my advice I think you should all learn how to grow your own food.
subscribe to my newsletter
Sign up here to get the latest updates and
receive one of my novels for free.
Random Cards