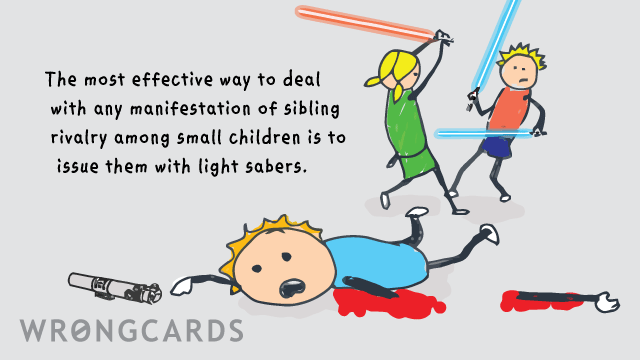 ABOUT THIS CARD
Like most people I had parents. They ran a complex experiment on me called 'raising a child without reading a book or consulting anybody who has done it before'. But they must have done something right because God says he prefers me to just about everybody else in the world. In fact I could become a prophet but I suffer from a phobia of beards. Today's card is about families.
subscribe to my newsletter
Sign up here to get the latest updates and
receive one of my novels for free.
Related Cards