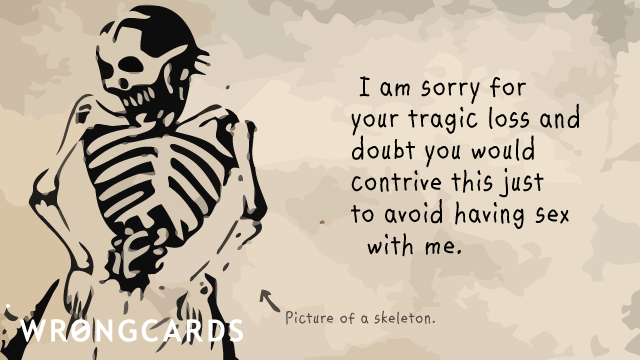 ABOUT THIS CARD
Today's card is a sympathy card which means you can send it to people who say they know someone who has recently died. Sometimes I suspect people make up stories like that for attention or to evade responsibilities. If you harbor doubts about someone, send along today's card and study them carefully to see if they look guilty.
subscribe to my newsletter
Sign up here to get the latest updates and
receive one of my novels for free.
Related Cards