previous
next card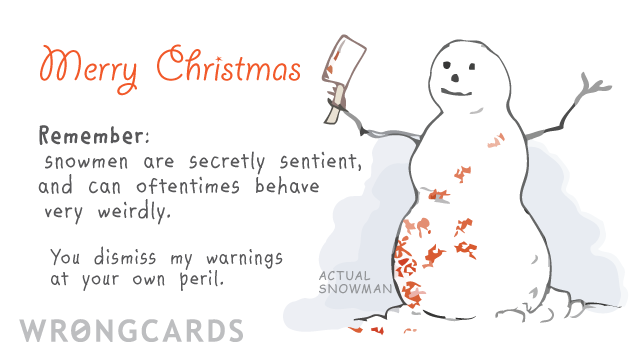 share this
send card
about this wrongcard
People often say I'm too serious, but I have so many responsibilities! I run one of the most influential and socially responsible websites on Earth! It's Christmas and I should burning tires in my living room and making up a batch of Nanna's lizard soup but here I am drawing pictures of snowmen for all you reckless people who think snowmen are safe to be around. Look at me, Nanna, saving the world again...
Read my latest book
"Shea is beginning to think that stealing the world's most famous skull wasn't the best way to launch his career in cat burglary..."
read more
I also considered throwing a chair through a window, but I didn't because it was my chair, and also my window. One should be particular when it comes to picking out targets for petty acts of vandalism.
read more
Subscribe to our shenanigans
No spamming or soliciting from us. Seriously .
Related Cards
Excuses cards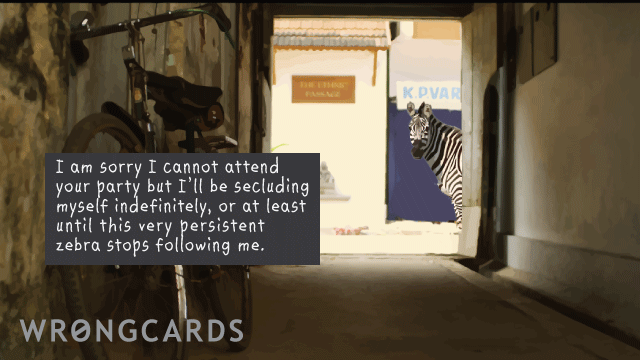 If I were a famous individual my name would be prefixed with the phrase 'The Famous Recluse'. I know that sounds grandiose but I don't see any point in being a humble recluse. So anyway I like to provide excuses to recluses. Example: today's card. If you want an unbelievable life, stop being believable right now, I say.
share this
send card
Thinking Of You cards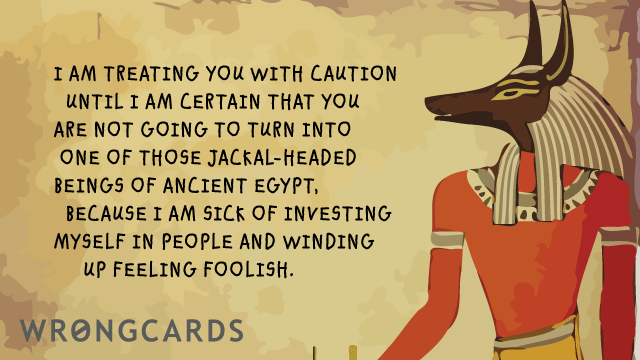 Consider that on Wednesdays I like to post older cards for the sake of nostalgia. In the rich tapestry that we call the human experience, the muddled moments of madness, forgetfulness and shoplifted puddings that sustain each of us, does it truly matter if today is Thursday? Thank you, your forgiveness is very dear to me.
share this
send card
Thinking Of You cards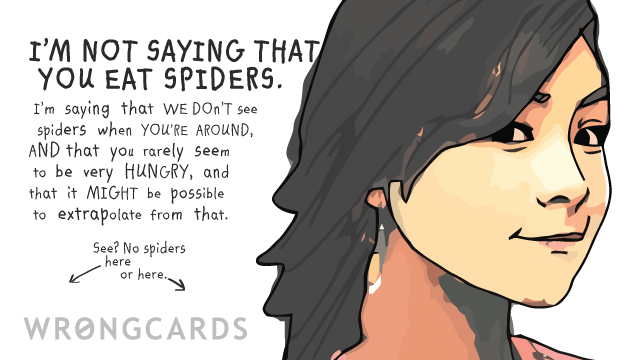 You all know that I hate to boast but the fact is that I'm really good at logic. The only thing that stops me from writing a book called 'How To Defeat Everybody With Logic' is the worrying fact that I still occasionally see zebras following me around that nobody else can see. And Katie Couric would ask me about it during the interview and I'd have no response. Plus I'm also in love with Katie Couric.
share this
send card
Valentines Day cards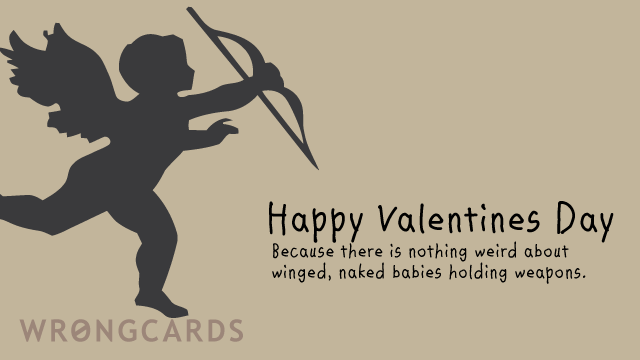 I'm the sort of responsible guy you could take back to your parent's trailer without police needing to get involved but that's only cause my Nanna raised me proper. I remember us sharing a tin of cat food one night and her telling me how 'chicks dig a romantic'. So fellers - take note.
share this
send card