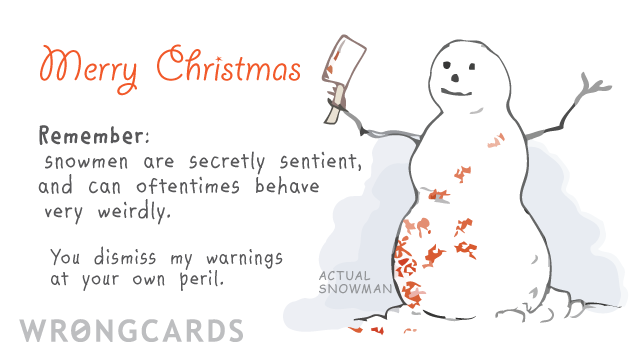 ABOUT THIS CARD
People often say I'm too serious, but I have so many responsibilities! I run one of the most influential and socially responsible websites on Earth! It's Christmas and I should burning tires in my living room and making up a batch of Nanna's lizard soup but here I am drawing pictures of snowmen for all you reckless people who think snowmen are safe to be around. Look at me, Nanna, saving the world again...
subscribe to my newsletter
Sign up here to get the latest updates and
receive one of my novels for free.
Related Cards