about this wrongcard
On Wednesdays I like to post an older card for the sake of nostalgia and spend the rest of the day warning people about minotaurs stealing our jobs. I'll keep doing that until Fox News finally runs a panel discussion on the subject. Then I'll just retire in sick horror.
My quest to find a literary agent, its reasons, and some very excellent advice on how you too can query a literary agent.
read more
Related Cards
Flirting cards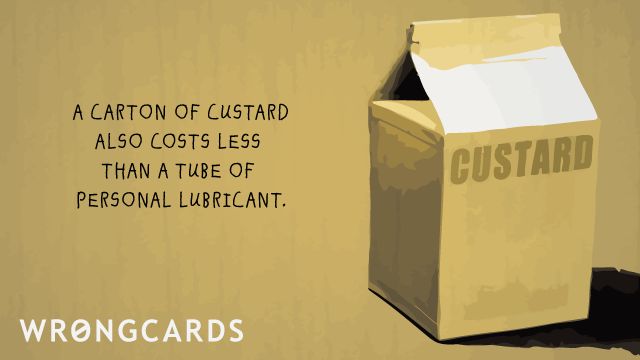 On Wednesdays I like to post an older card and then spend the rest of my day abusing substances. So far I think the best substance to abuse has been chocolate pudding. But your mileage may vary.
share this
send card
Flirting cards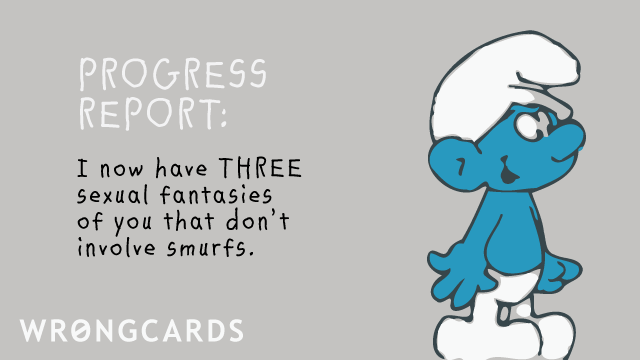 So, what did you do today? I drew a smurf. What?! Yeah - a smurf. Damn, man. Yeah I know - keep me in your prayers.
share this
send card
Romance cards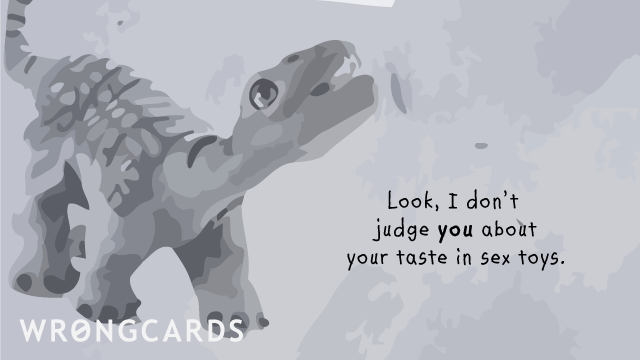 I suspect that today's wrongcard may be a little Not Safe For Work though I'm not sure or good at judging that sort of thing. It's a WTF card, though, which means it is probably more impractical than usual. It's a pity that 'cards that are wrong for every occasion' is such an impractical idea. Next time I start a company I'll do a business plan.
share this
send card
Subscribe to our shenanigans
No spamming or soliciting from us. Seriously .