previous
next card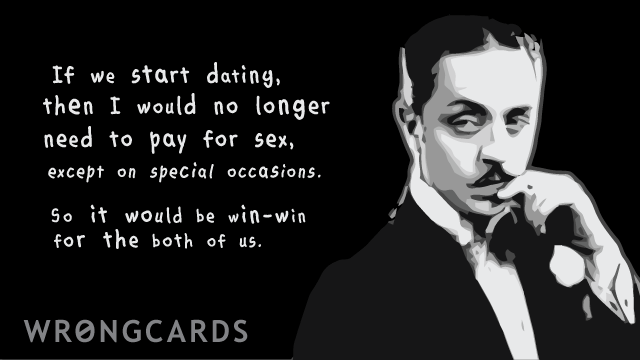 share this
send card
about this wrongcard
Alright blokes, you're fond of a lady but you can't very well show up in her kitchen at 3am, naked and covered in mud and broken glass, claiming to be a time-traveler. Trust me, I speak from experience when I say that women are far too jaded and cynical nowadays for that to work. My best advice? Send this card. My next best advice requires a gorilla suit but I don't give away ALL my trade secrets.
Read my latest book
"Shea is beginning to think that stealing the world's most famous skull wasn't the best way to launch his career in cat burglary..."
read more
I also considered throwing a chair through a window, but I didn't because it was my chair, and also my window. One should be particular when it comes to picking out targets for petty acts of vandalism.
read more
Subscribe to our shenanigans
No spamming or soliciting from us. Seriously .
Related Cards
Cheer Up cards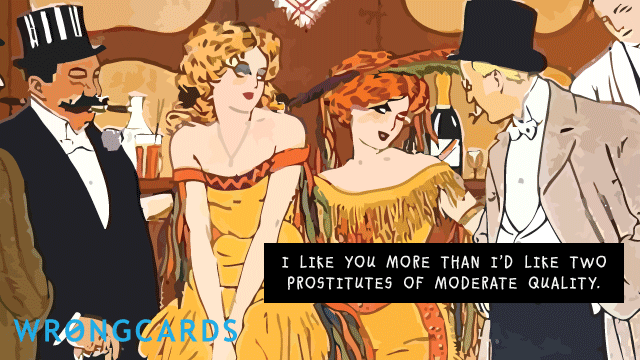 A lot of men find it difficult to express themselves emotionally, but that's only because a lot of men these days don't drink a lot of whiskey. Men, it's easy to speak your mind; all you have to do is make sure nobody is home, lock the doors and whisper. I can't believe we have a reputation for being unable to communicate.
share this
send card
Concern cards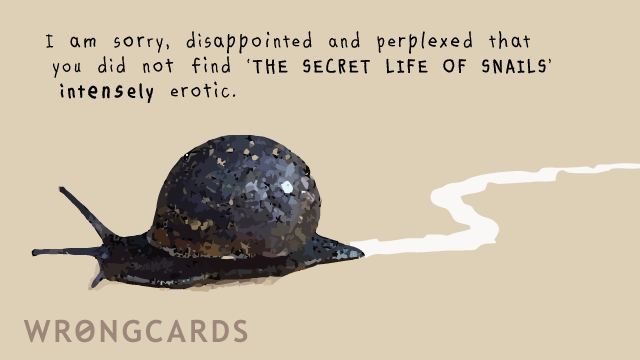 This one time someone told me I was a bit weird and I told them they were a bit normal and then they looked at me as if I'd behaved like a dog on a croquet lawn. What's a man to do when nobody wants to be weird and nobody wants to be normal? My guess is that there's a fine line in there between and this card rests right there...
share this
send card