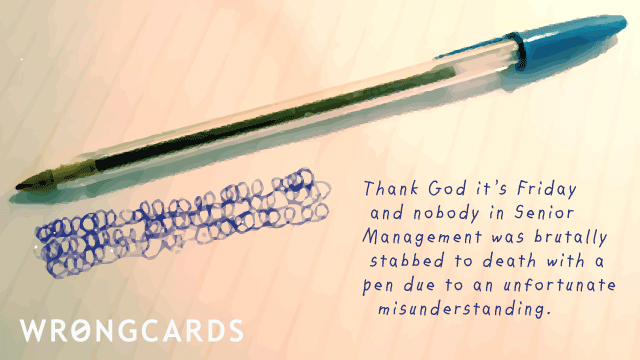 ABOUT THIS CARD
One day, when someone finally hires me to work in senior management, I'm going to have to quietly make this wrongcard disappear. And if you're thinking, 'Kris you are not cut out for senior management', my response to you is that 'neither is anyone I have actually met who works in senior management, so there.' Happy Friday.
subscribe to my newsletter
Sign up here to get the latest updates and
receive one of my novels for free.
Related Cards