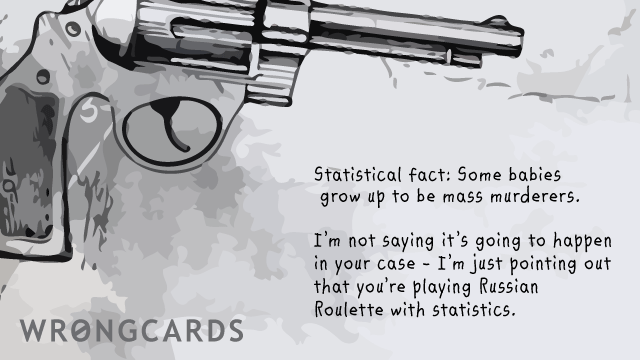 ABOUT THIS CARD
And today's card is for new parents. Bless their hearts, they get so nervy when you mention statistics, which is something you Should Never Do. Unless you're bored and there's nothing on television.
subscribe to my newsletter
Sign up here to get the latest updates and
receive one of my novels for free.
Random Cards