previous
next card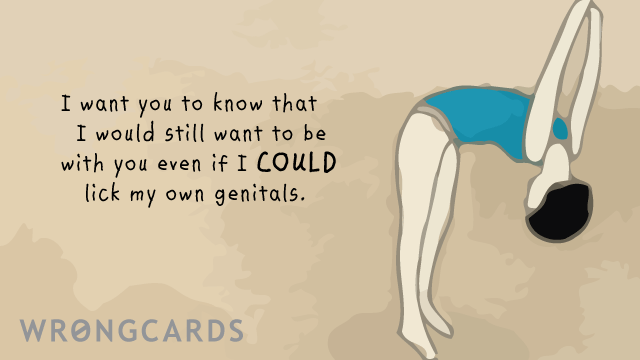 share this
send card
about this wrongcard
Romance today is all about half-measures. It's gotten so bad that boys don't even steal flowers from graves any more, they just buy 'em in a shop. That's like saying 'I'll do anything to win and retain your affections provided it's convenient and lawful'. Once, lovers red-lined their emotions well into the realm of corpse desecration. But its ok, Romance can be saved; Wrongcards is taking it back!
Read my latest book
"Shea is beginning to think that stealing the world's most famous skull wasn't the best way to launch his career in cat burglary..."
read more
I had just learned I was about to become a father. The timing was somewhat less than ideal. You see ...
read more
Subscribe to our shenanigans
No spamming or soliciting from us. Seriously .
Related Cards
Anniversary cards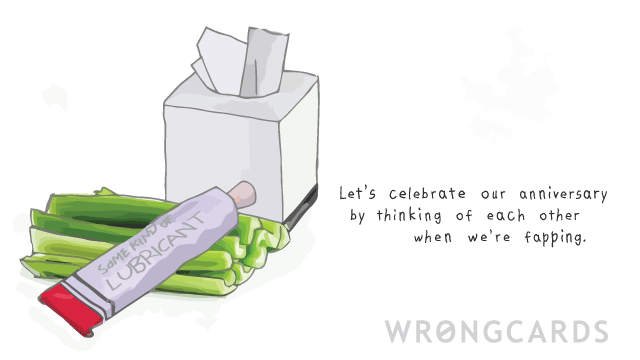 Anniversaries, right? People have them. Not me, so much, 'cause I believe that honesty is important in relationships. Wait, is that another thing Oprah was wrong about? Jesus Oprah! Anyway. It's beside the point. This card is pretty much NSFW. But I think most wrongcards are pretty much NSFW because, unlike most, I believe in good taste, decency and mental cleanliness. Happy Thursday...
share this
send card
WTF cards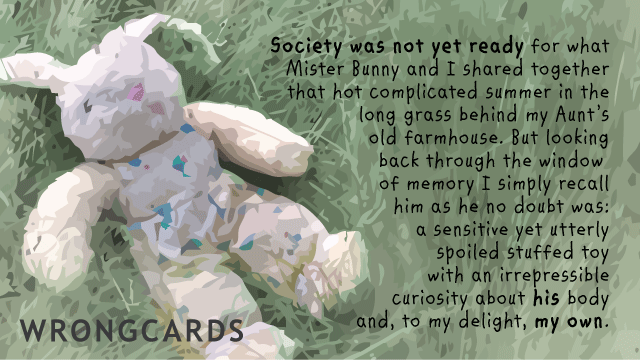 On Wednesdays I like to post an older card for the sake of nostalgia and spend the rest of the day warning people about minotaurs stealing our jobs. I'll keep doing that until Fox News finally runs a panel discussion on the subject. Then I'll just retire in sick horror.
share this
send card
Romance cards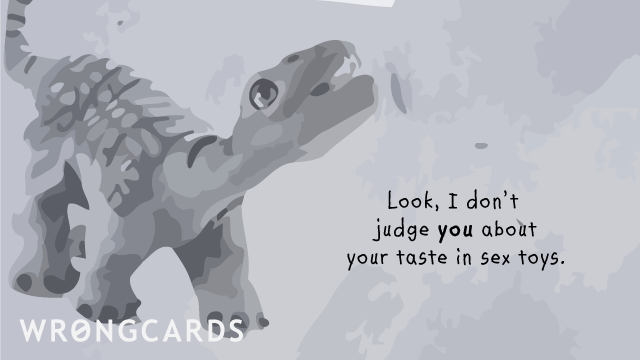 I suspect that today's wrongcard may be a little Not Safe For Work though I'm not sure or good at judging that sort of thing. It's a WTF card, though, which means it is probably more impractical than usual. It's a pity that 'cards that are wrong for every occasion' is such an impractical idea. Next time I start a company I'll do a business plan.
share this
send card
Missing You cards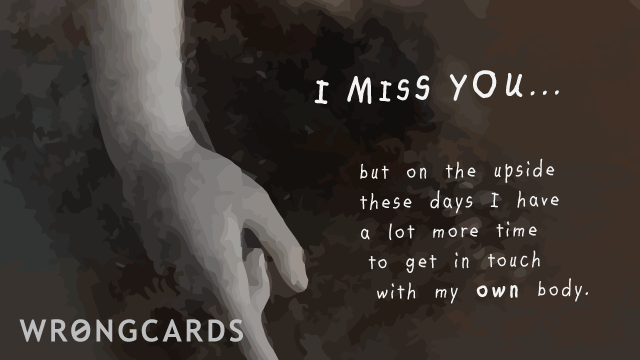 I'm not ashamed to admit it: I'm a man and sometimes I have emotions. When Bunheads got canceled I went into a bit of a dark place. I dragged most of my furniture into the backyard and burned it all in a cold rage, and grew a beard for a while. Downton Abbey reruns made me feel whole again. You know what? I'm dedicating today's card to you. And to Bunheads.
share this
send card