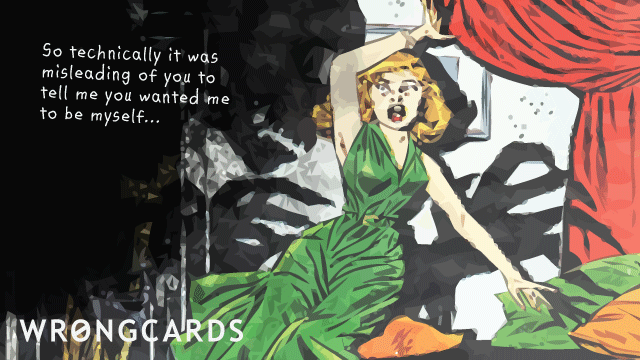 ABOUT THIS CARD
I never watched Brokeback Mountain. I don't like westerns I guess. A friend tried to tell me that movie was gay, so I stopped talking to him: I won't tolerate the use of inappropriate language around me. It's a stupid criticism too. I mean, just because someone wears a cowboy hat doesn't make them gay. Anyway, today's card is for those of you bedeviled by authenticity. I love you guys, you know?
subscribe to my newsletter
Sign up here to get the latest updates and
receive one of my novels for free.
Related Cards