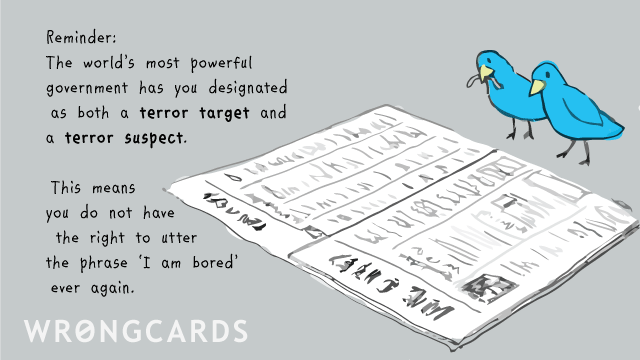 ABOUT THIS CARD
When the doctor told me about Messianic Personality Disorder I held up my finger and said 'to define is to limit'. And I thanked him for naming a disorder after me and that I would regard it as a lifetime achievement award. He then said it wasn't named after me, which I suppose means I don't have it. Psychiatry is still just a theory I guess.
subscribe to my newsletter
Sign up here to get the latest updates and
receive one of my novels for free.
Related Cards