previous
next card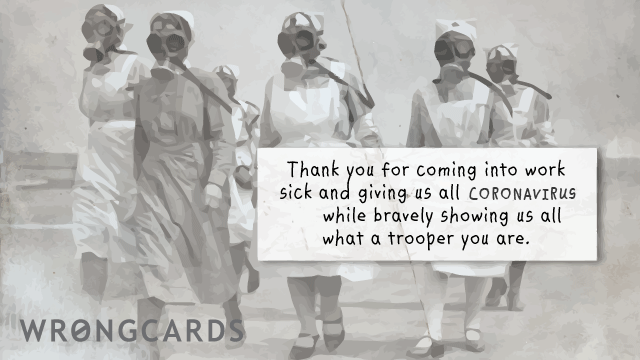 share this
send card
about this wrongcard
I went to work once this year and three days later I came down with the Boston Hipster Flu. I call it the Boston Hipster Flu because we knew all about it before you even heard of it. You know those people who turn up to work with the flu? We're not allowed to murder them, I checked. Today's re-hash Wednesday card is dedicated to the infected.
Read my latest book
"Shea is beginning to think that stealing the world's most famous skull wasn't the best way to launch his career in cat burglary..."
read more
There's a new book out in the world, and I wrote it.
read more
Subscribe to our shenanigans
No spamming or soliciting from us. Seriously .
Related Cards
Get Well cards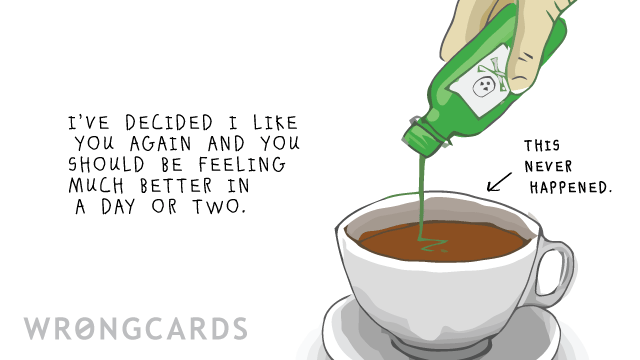 Whenever a friend comes down with a sore throat or a cold I like to sit at their bedside and offer repeated assurances that it's WAY too early to suspect that this might be the illness that takes their life. And that it's completely absurd to start suspecting Foul Play, while I walk around tapping on the walls as if searching for a hollow sound. I guess I want everybody's life to be an adventure.
share this
send card
Get Well cards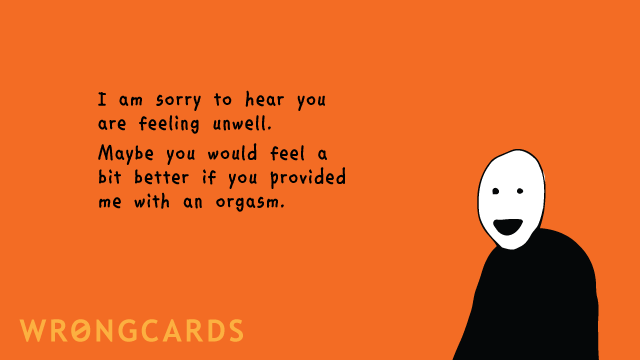 The thing about sick people is they give off fumes which are made up of tiny animals. You can't see them with the naked eye but, if inhaled, they get inside your blood and try to kill you. Also - people with optimistic attitudes have better defenses. That's why you have to cheer up sick people - it makes them less toxic. I've always been good at science.
share this
send card
Fathers Day cards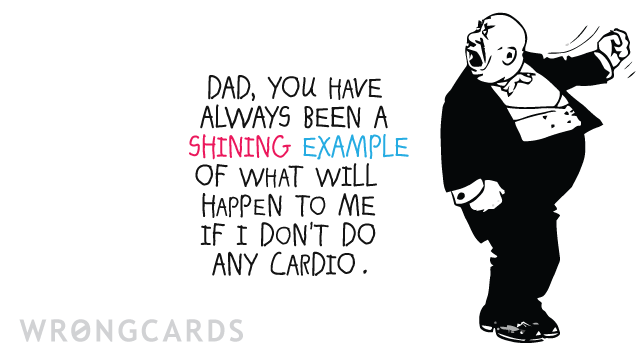 If it weren't for women I don't reckon men would bother with Fathers Day. And the concept of birthdays doesn't make sense to us either. "HE knows it's the annivesary of his birth: why do WE have to remind him?" Also - cutlery wouldn't exist without women. We'd still have can-openers though. We'd have racks of really, really expensive can-openers hanging proudly on our walls.
share this
send card
Flirting cards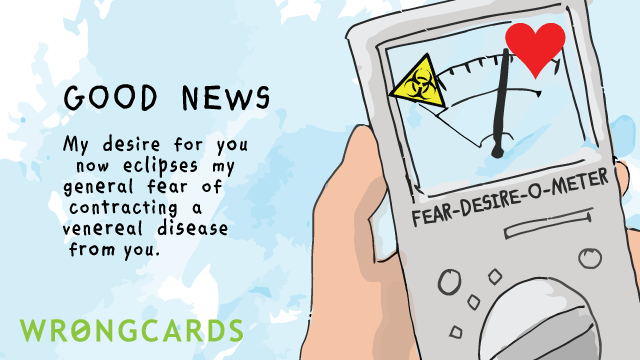 As an enlightened sort of bloke I often feel a heavy weight of responsibility to help my fellow man understand that Romance topic that women like to yap about. Fellas, try to share half the pizza with her, alright? And remember, romance doesn't cost much when there are free wrongcards to send, or even just fresh flower bouquets laying about unattended near new graves. Here to help.
share this
send card