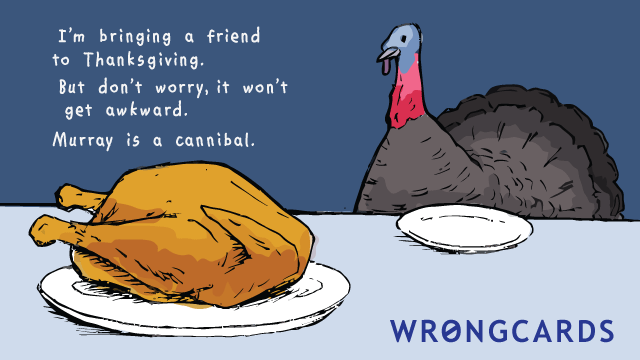 ABOUT THIS CARD
"Thanksgiving started when a bunch of Americans fed some half-starved illegal immigrants. The illegals, a bunch of religious extremists who liked to wear amusing hats, got drunk and kept calling the Americans 'Indians' for a joke. The Americans were cool about it though and, to commemorate that fact, the descendants of those illegal immigrants dine once a year with a bunch of people they don't like." (This is why people don't invite me to Thanksgiving anymore).
subscribe to my newsletter
Sign up here to get the latest updates and
receive one of my novels for free.
Related Cards