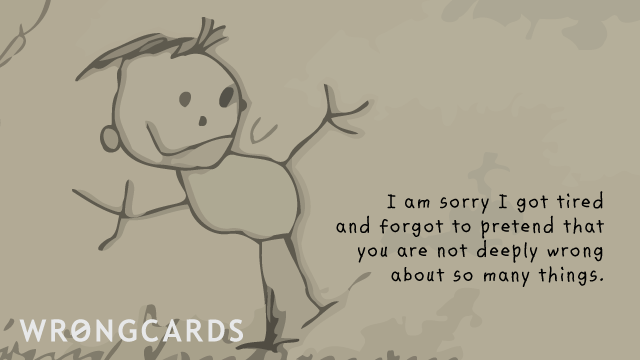 ABOUT THIS CARD
Sometimes we have to apologize. Sometimes, even when any impartial, highly-educated expert would firmly agree that you are right and the other person is sadly bereft of facts and utterly adrift in a sea of confusion, we have to apologize. This card is for those moments.
subscribe to my newsletter
Sign up here to get the latest updates and
receive one of my novels for free.
Related Cards