about this wrongcard
I've never known much about religion. I guess I'm agnostic because I don't want to wind up having to look surprised. Sadly, having a foot in both camps just means everyone feels obligated to preach at you. Today's card is about the Eating of the Eucharist. It's my way of coping with being recently told that it's not a biscuit.
My quest to find a literary agent, its reasons, and some very excellent advice on how you too can query a literary agent.
read more
Related Cards
Easter cards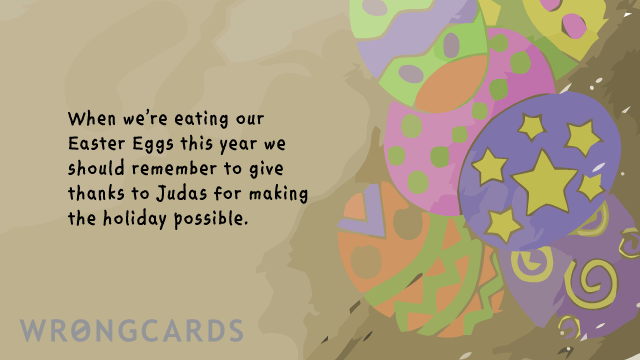 This week's Re-hash Wednesday card is, predictably, an Easter card. And for the record: You Probably Shouldn't Send It to Anyone. You see what I did there? I urged you to live responsibly. Good. My work here is done.
share this
send card
Passover cards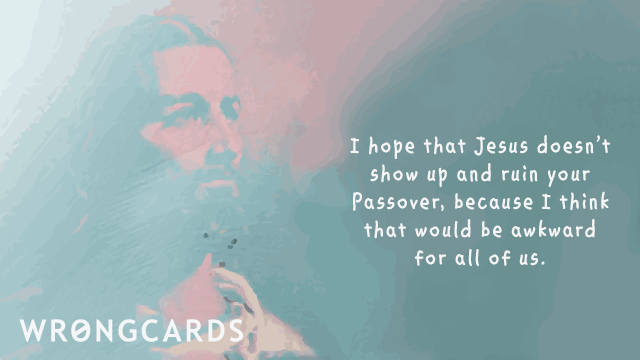 It's re-hash Wednesday and .. I'm not sure what the Passover is, except that it might be how my Jewish friends celebrate Easter. Moses probably played a part, though, or the Apostles (if Moses wasn't an Apostle). Never said I was good at religion but you can't expect a man to be good at everything.
share this
send card
Subscribe to our shenanigans
No spamming or soliciting from us. Seriously .