about this wrongcard
It's been years since we published a reminder card, and that's only because we forgot - and there's no better reason for not doing something than that! The second best reason for not doing something is, of course, 'bears'. The sound you just heard in your head? That was just me dropping the mic and walking off-stage.
I just disappeared for four years. It's time to come out from the woodwork, but where do I start? How about I go back to the middle?
read more
Related Cards
Reminder cards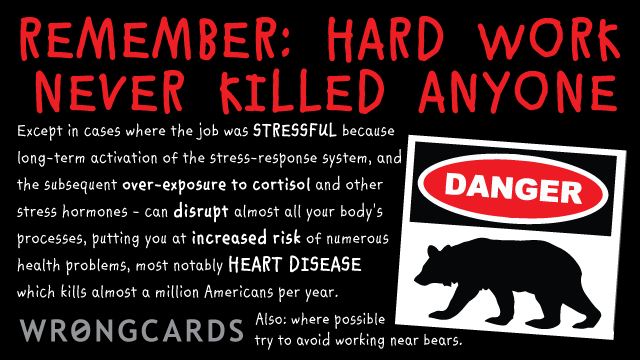 I believe that anyone can be rich, whether you're a teacher or a nurse, provided you work very, very hard in your job and your family got a head start in railways, oil fields or early 20th Century luxury hotels. But every rule should be issued with a disclaimer so here is mine. BTW - in case nobody has said it to you yet: Happy Tuesday!
share this
send card
Inspirational cards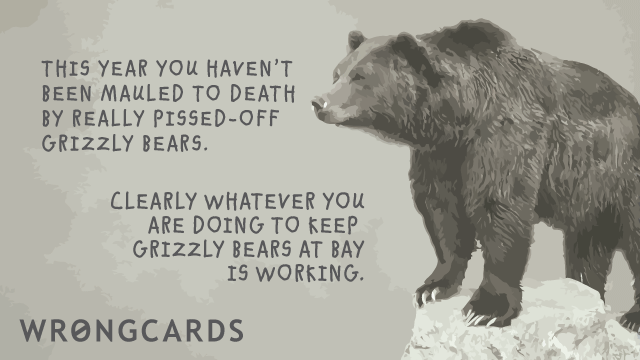 On Wednesdays I typically post an older card that you might not have seen, and then I spend the afternoon writing letters to the International Olympic Committee demanding they introduce Competitive Humming into the London Olympics. It won't work, but at least the person who opens their mail will have a really weird day.
share this
send card
Subscribe to our shenanigans
No spamming or soliciting from us. Seriously .