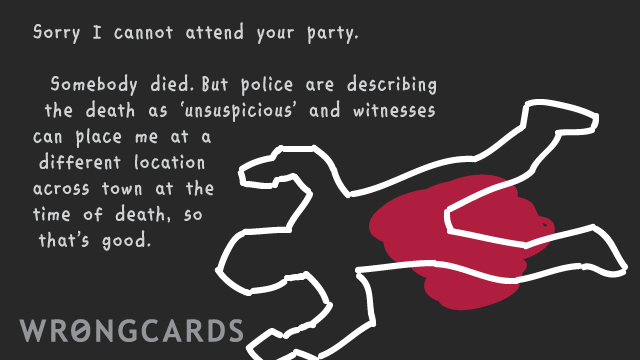 ABOUT THIS CARD
The solitary purpose of an Excuses Card is to extricate you from a social obligation. Just send a wrongcard and let me tell lies on your behalf. See? Your conscience is clear. And my conscience? I don't have one yet but I promise that a conscience is the first thing I'm going to buy when I'm rich.
subscribe to my newsletter
Sign up here to get the latest updates and
receive one of my novels for free.
Related Cards