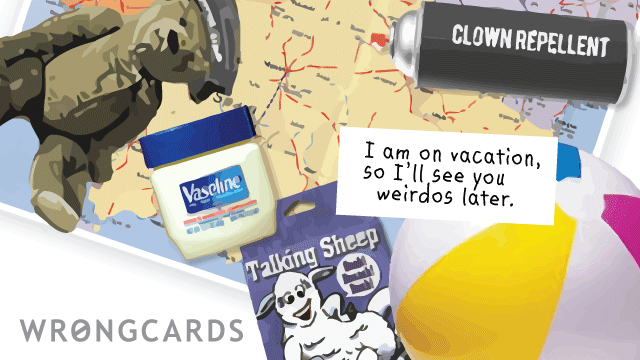 ABOUT THIS CARD
In the US everyone seems to go on vacation in August - my inbox is full of out-of-office emails. If they're not doing anything, I'm not either: and did I mention today is re-hash Wednesday? Screw work, I'm off to steal office supplies. And maybe I'll redirect all print queues to the Vatican. The day is pregnant with possibilities...
subscribe to my newsletter
Sign up here to get the latest updates and
receive one of my novels for free.
Related Cards