about this wrongcard
Greetings from London! On Wednesdays I like to post an older card and then spend the day working as a cryptozoologist. I spent the day lurking in the shadows of Paddington Station, hoping to spot an upright walking bear believed to be from Darkest Peru. I'm not very good at cryptozoology.
There's a new book out in the world, and I wrote it.
read more
Related Cards
Romance cards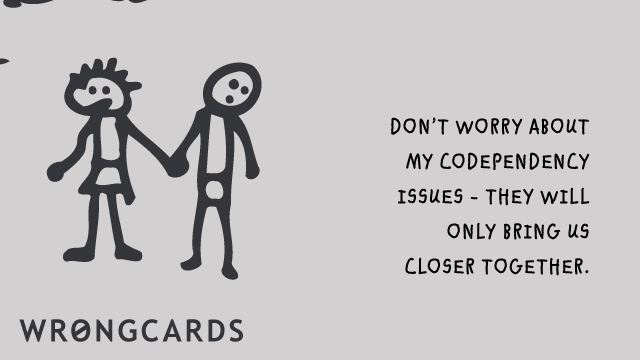 I've given it a lot of thought and decided that today's wrongcard is an awesome card to send to a stranger. Pick someone random, someone you barely know, and ask yourself: why SHOULDN'T that person have a really weird Friday? No need to thank me - this is what I do for a living.
share this
send card
Subscribe to our shenanigans
No spamming or soliciting from us. Seriously .