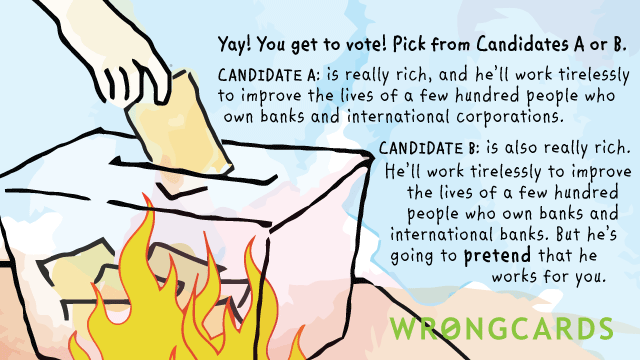 ABOUT THIS CARD
It's voting time in the US and there have been some requests for some election coverage here. The only problem is that, well, voting is a deeply divisive issue. Some are in favor of voting, others are against, and some are in favor of voting hundreds of times. I'd only do the latter if the bloke has particularly nice hair.
subscribe to my newsletter
Sign up here to get the latest updates and
receive one of my novels for free.
Random Cards