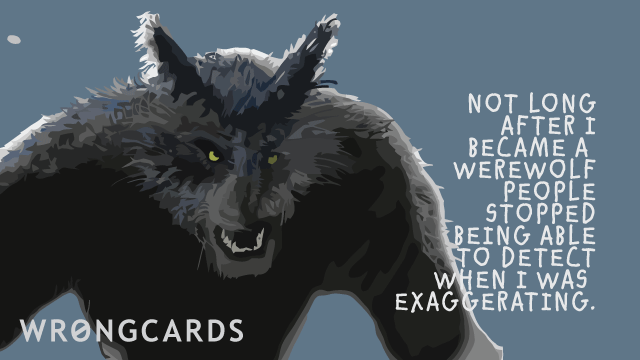 ABOUT THIS CARD
The cards in the WTF category are so specific that the the likelihood of finding one that is useful is very small. Today's card, for example, is useful if you happen to be a mildly frustrated werewolf. But if you should ever become a mildly frustrated werewolf one day, you'll thank me. Thats why I do this.
subscribe to my newsletter
Sign up here to get the latest updates and
receive one of my novels for free.
Random Cards