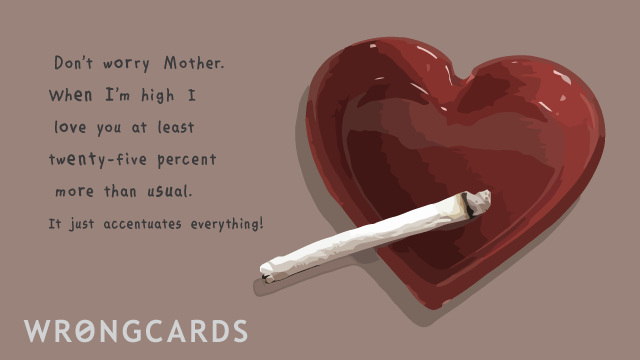 ABOUT THIS CARD
It's that time of year when we all remember our mothers. That's right. Mothers Day is nigh - at least, it is in North America. Different countries tend to celebrate Mothers Day at different times of year. I know, right? Why can't the world just agree on one thing? It's like we were all brought up badly or something. Anyway. This card has 25% more good taste than the others.
subscribe to my newsletter
Sign up here to get the latest updates and
receive one of my novels for free.
Related Cards