about this wrongcard
Writing work emails is easy. First, I write what I have to say on a piece of paper, then I carefully set fire to that paper and stamp the ashes into oblivion. Then I take a muscle relaxant, sit down at my desk and type up the opposite of what I wrote on the paper and click send. Finally I stab my childhood teddy bear in the head with a pair of scissors.
I just disappeared for four years. It's time to come out from the woodwork, but where do I start? How about I go back to the middle?
read more
Related Cards
Christmas cards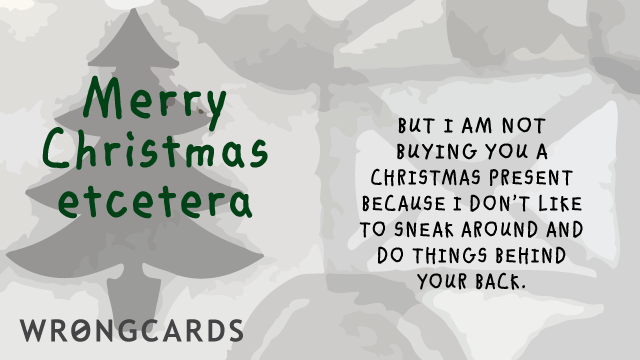 Whenever I create a potentially useful Wrongcard part of my soul dies. It never happens intentionally I swear.
share this
send card
Subscribe to our shenanigans
No spamming or soliciting from us. Seriously .