previous
next card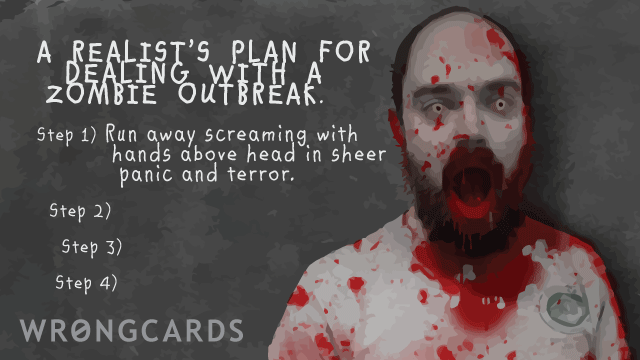 share this
send card
about this wrongcard
I've always had a very firm grasp on reality. The reason is that when I was twelve I witnessed my sister's abduction by extraterrestrials from our family home on Martha's Vineyard, which drove me to join the FBI where I investigated unsolved cases alongside a pretty, red-haired forensic pathologist. You don't have to believe me: the truth is out there.
Read my latest book
"Shea is beginning to think that stealing the world's most famous skull wasn't the best way to launch his career in cat burglary..."
read more
I also considered throwing a chair through a window, but I didn't because it was my chair, and also my window. One should be particular when it comes to picking out targets for petty acts of vandalism.
read more
Subscribe to our shenanigans
No spamming or soliciting from us. Seriously .
Related Cards
Inspirational cards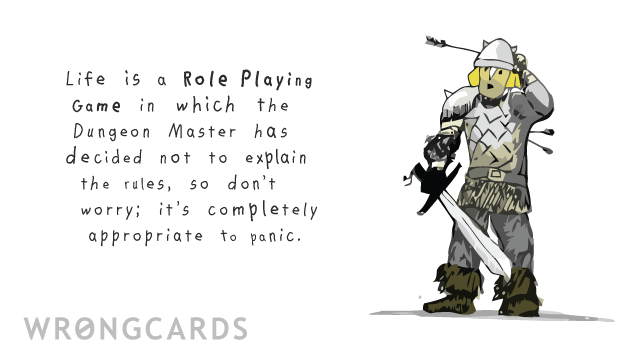 The thing about wasps is that you can chant at them and, if they like you, they'll form themselves into a calm sentient pillar in the shape of a person, like a golem, and do your bidding, and carry out certain tasks, like paying the pizza guy or seeing off unwanted visitors. I don't know how people can be sad in such a marvellous world.
share this
send card
Zombie cards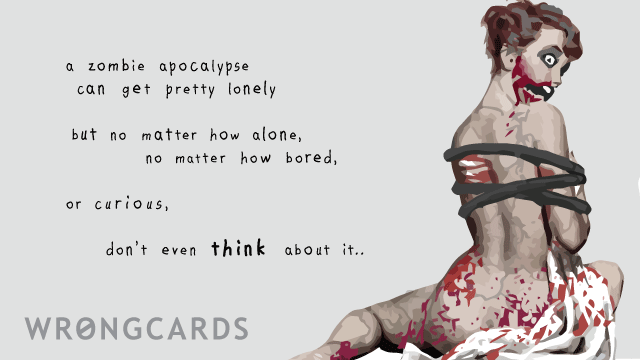 Zombies - a fad that just won't die (bada-ba-ching!). Are zombies just a metaphor for consumer culture? Or do they symbolize the unshakable unease of post-modernity? Are we simply fated to wake up one day and find ourselves fighting for our lives? Or will it only 'seem' that way to the infected? Hell, don't ask me, I've got my own demons and today's card is a reminder of the fact...
share this
send card
Zombie cards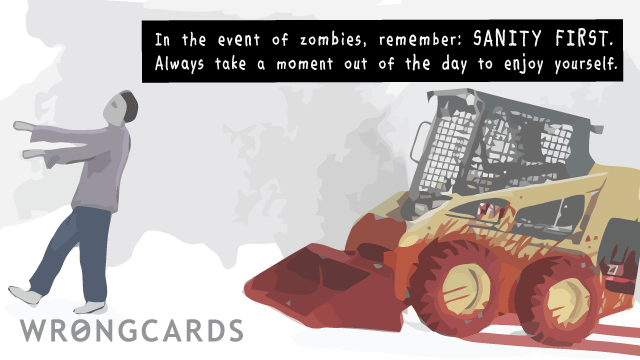 I worry about some things. I worry that there's going to be a zombie outbreak and that most of you aren't going to approach it with the spirit of joie de vivre. 'Cause I've seen the movies and everyone runs around screaming and dying while talking earnestly about their relationships. I want you to all know that I'll do my best to help you survive but no-one is allowed to be a buzz-kill, okay?
share this
send card
Zombie cards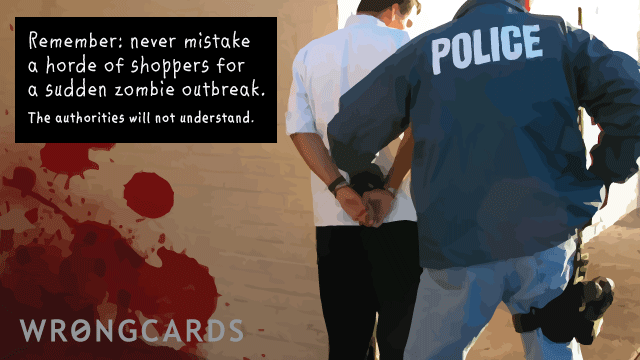 On Wednesdays I typically post an older card, and then get to work setting up Zombie Preparedness Drills. Drive over to the cemetery at 4am with a shovel and now you've got the day's props. Next it's a matter of arranging bodies where people don't expect to see them. Like kindergartens. Sure the parents throw fits but for me civic duty comes first.
share this
send card