Celebration Ecards
Our Celebration Cards are not useful to send to people who are celebrating things that are important to them. They may elicit gratitude. They may elicit horror. They may result in extraordinary sexual-favors but this is highly unlikely so let's put special emphasis here on the 'free ecards' aspect and leave it at that. Besides, it's not as if fate has been dispensing free tea and biscuits to you lately. Why doesn't anybody send you these cards? The world is unjust. There, I said it. But as a feeble act of good conscience, sending along one of our celebratory cards to others more fortunate than yourself is probably an ill-conceived idea. And that's the real benefit.
Subcategories of 'Celebration Ecards'
People get so optimistic and what comes of it? They get engaged and then comes the awful necessity of attending their weddings. Here's the point: you can send them wedding cards to celebrate their engagement. And often, if you send the right wrong card, you can get out of the whole obligation of having to be there. Of course if things pan out between the lucky couple then in about a year you'll wind up needing to send one of these baby cards to them as well.
Optimists, I say.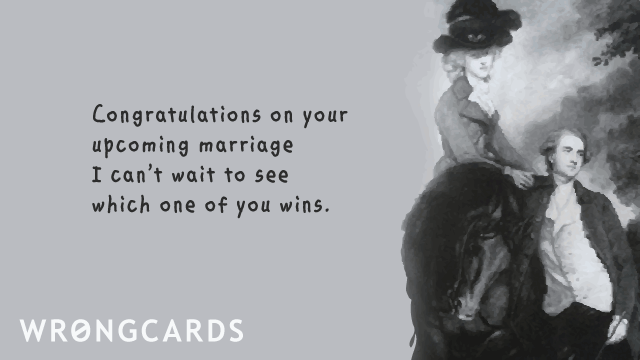 ---
When a new baby comes along there's a lot of screaming and blood and some doctors laugh all the way to the bank. Most of us seem to find the experience of being born so traumatic that we've forgotten it within a few short years. But society likes its conventions and one such convention is sending baby cards to new parents. So here you go.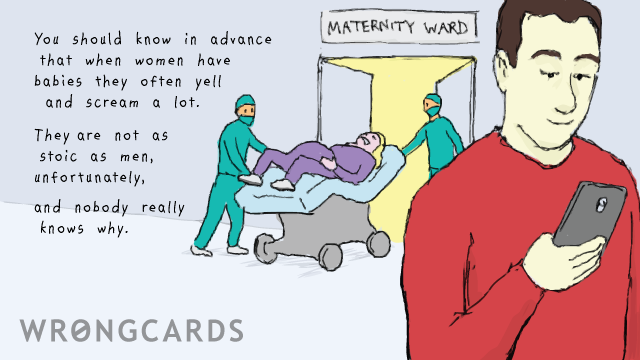 ---
Occasionally one is compelled, through no fault of one's own, to celebrate the achievement of a person who is not oneself. These cards are designed to see you through these non-self-congratulatory moments with flying colors. You may sound ironical and insincere but why should the winner get all the good sentiment, praise and attention? There's no reason you shouldn't feel peevish that it isn't you up there in the limelight. So send one of these token expressions of interest in the form of an ecard. Never mind, one day it'll be you receiving congratulations cards and then everyone will want your love and validation. Until then we must bide our time, oh yes…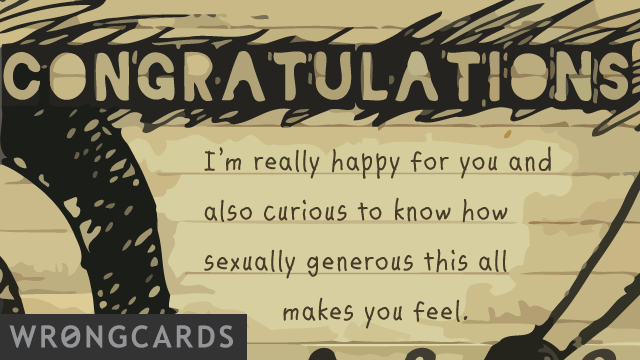 ---
So you need to send an appropriate birthday card? So okay, you're in the wrong place - or are you? As far as e-cards go, our cards do offer the tactical advantage of being free. Besides, as alliterative folks of means might suggest, the spending of shekels is but a sad substitute for sincerely-stated sentiment; 'tis even somewhat silly. Birthday wishes should be sent with a free card, and these are very best free birth day cards that money can't buy.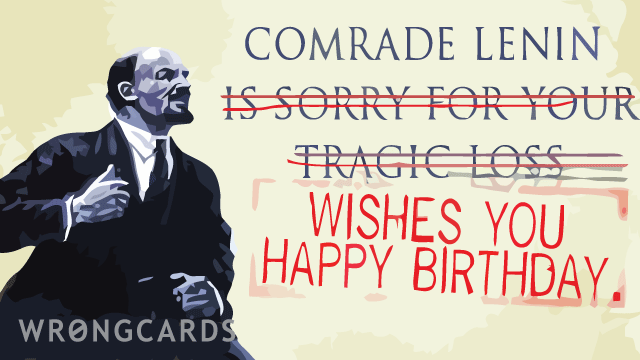 ---
April 26 is Hug An Australian Day and here are our free ecards celebrating that occasion. As an Australian, this holiday has me wondering. I don't want anyone to think me ungrateful but I would really like to know how these sorts of things get started. Is there some kind of club or secret meeting? If so, it's a real pity that I wasn't invited because on April 26 we could all be celebrating 'Give an Australian a Nice Custard Tart Day' or 'Loan Your Girlfriend to an Australian Day'. As I say - I'm not ungrateful - but the next time you have a secret meeting to set up a holiday for Australians get in touch because I have lots of ideas that, if not entirely moral, are at least in something of a 'gray area'."
---
New Year's is an excuse to go drinking. We count down to some moment on an abstract, imaginary calendar and then we go and drink and run around the streets yelling happy new year! at equally drunk strangers. This is perfectly normal behavior and makes a lot of sense provided you don't think about it. But you should send new years cards to people now and get them feeling positive towards you before they find themselves waking up on January 1st in a pool of soup that is two-parts vodka, one part your vomit.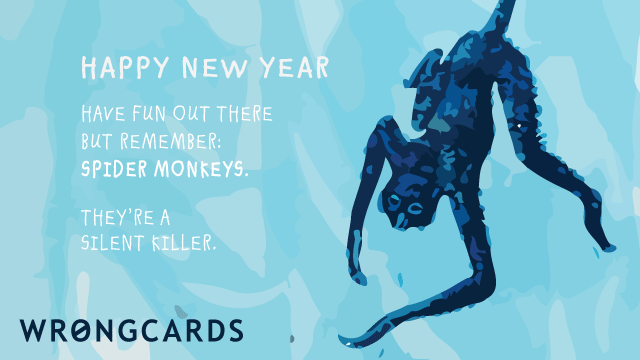 ---
Subscribe to our shenanigans
No spamming or soliciting from us. Seriously .