Page 2 of 7
Free Ecards for Birthdays
Birthday cards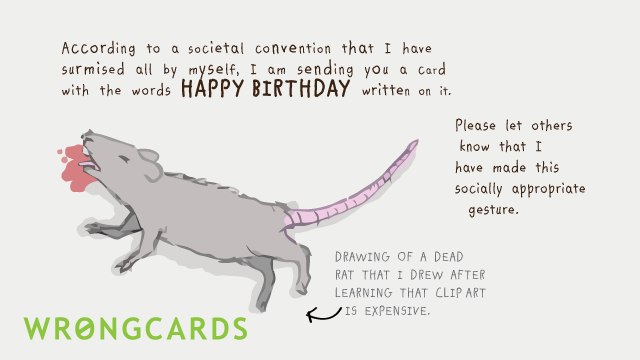 It's a good rule of thumb that you should always be nice to other people or else they won't give you a piece of cake on their birthdays. You can elect not to be nice and instead sneak into their houses and eat their cake while they're sleeping but take it from me, Cake Burgling is not the caper-filled dream job that we all grew up hoping it would be. So be nice to people today, okay? And send this card to someone!
share this
send card
Birthday cards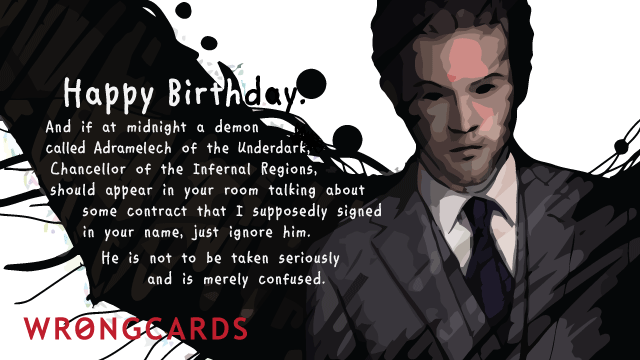 I hate seeing humanoids with black eyeballs. It makes it so much harder to relate to them. Now I'm not a judgmental person (except when I take an instant dislike to someone because I don't like their hat) but if I see a reptilian creature with bat wings I cross the street. I think it's because I don't want to get caught up in all their drama.
share this
send card
Birthday cards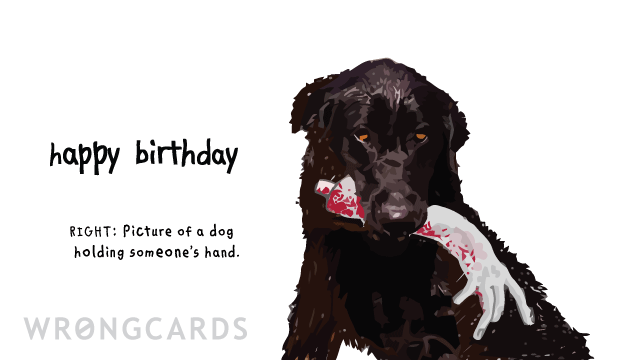 "You didn't give me a Birthday card," she said. "Oh that's right, your Birthday is in September. When is it exactly?" "It was two weeks ago." "Hmm, I should buy you a card." "You OWN a greeting card company!" "That's right, I do - so can I make you a card, then? It's just that it would be cheaper for me." "Alright," she said, "but I want it to be a nice card. A picture of a puppy or something."
share this
send card
Birthday cards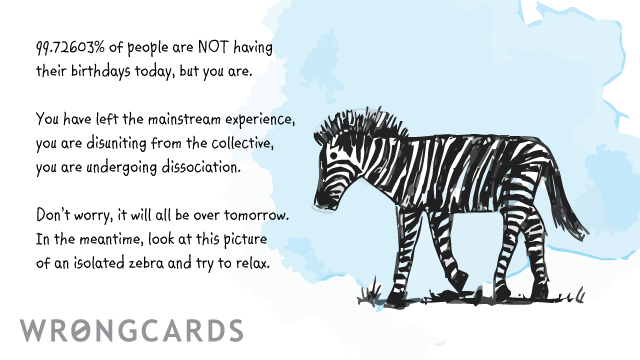 "But do you understand it?" I asked a friend. He said, "I'm seeing a birthday zebra that's troubled by its temporary individuality, isolation and detachment, but will happily return to the unremarkable anonymity of herd experience tomorrow". I looked at him and said: "Actually I just wanted to draw a zebra."
share this
send card
Birthday cards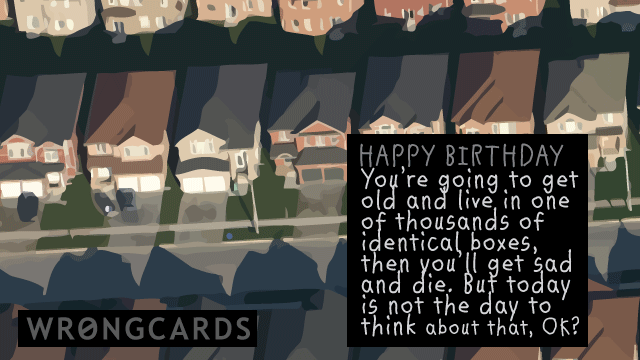 Do you know anybody having a birthday this weekend? If so, this is not really the best card to send them. Unless you're giving them a completely rubbish present and you want to draw attention away from it. I once gave someone a chocolate bar wrapped up in gift paper, but that was before chocolate bars got so expensive.
share this
send card
Birthday cards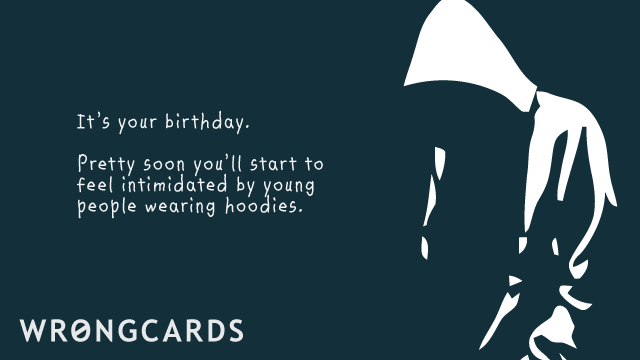 And we're back from my mid-Autumn hiatus with a Birthday Card. I know a lot of you were beginning to worry that I'd gone and got myself eaten by a bear. I haven't stopped being vigilant of course but around this time of year in Cambridge, MA, I'm more worried about being attacked by supermarket wolves.
share this
send card
Subscribe to our shenanigans
No spamming or soliciting from us. Seriously .