Page 2 of 11
Ecards for Apologizing
Apology cards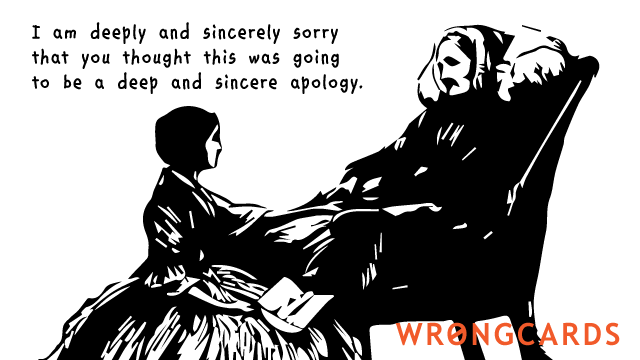 I'm still in Spain, by the way - and today I spent half a day out in the middle of a field chasing around three rabbits who simply could not understand I wanted to be their friend. (The Spanish Tourism Authority can expect a strongly worded letter). You know how sometimes people insist you apologize for stuff? Today's card makes them less noisy.
share this
send card
Apology cards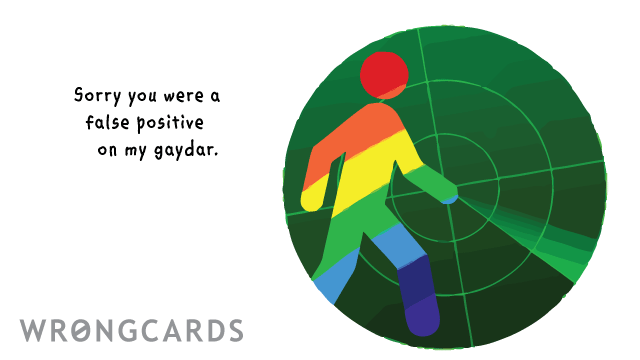 'I may not believe in marriage but I believe that everybody, regardless of sexual orientation, is entitled to make mistakes like that. Even though I am a heterosexual boy I would consider marrying a gay person, or even a group of gay persons, if they are all female and good at cooking: why not? It's sad that people aren't always as mature as I am.'
share this
send card
Apology cards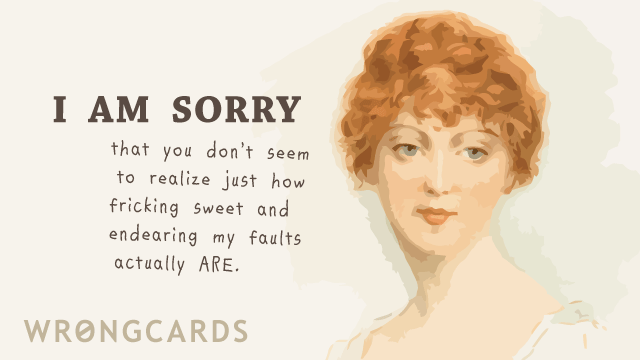 If you stab a person in the arm with a pencil you should always apologize afterwards: it's a societal rule. I'm on your side, obviously, but you know how people get worked up about these things. Remember, I'm only offering this guidance because I like you. So say sorry! (If you haven't stabbed someone in the arm yet, you should do that first.)
share this
send card
Apology cards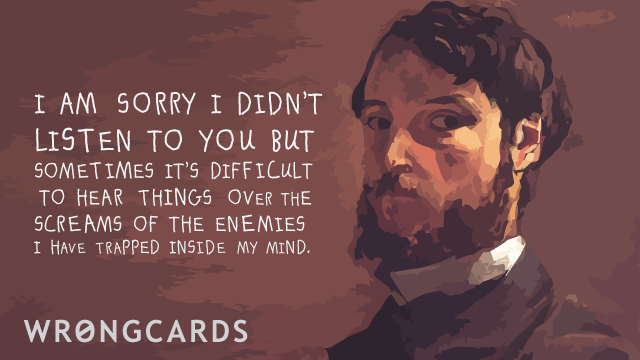 I'm one of those people who would do just about anything to get out of an argument, so much so that I sometimes have to resort to never being wrong about anything in the first place. If you're like me you will have a contingency for everything, and if you're not like me, just take whatever I say on faith until you change.
share this
send card
Apology cards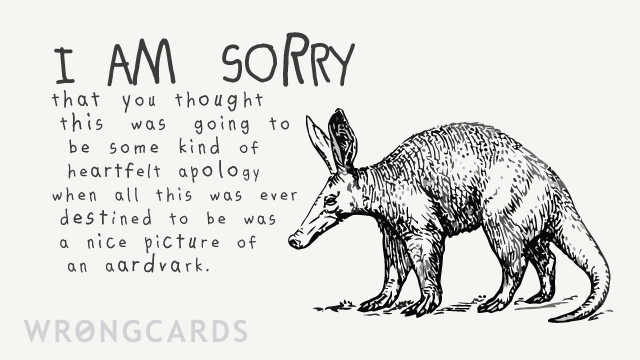 Sometimes I coordinate workplace behavioral studies. For instance, it is possible to stimulate the amygdala, or the 'panic' center of the brain, merely by setting ordinary office equipment on fire. I then write copious notes on how my co-workers react. Because that's how much I want to be a scientist. This apology card should be sent after the firemen turn off the automatic sprinkler system.
share this
send card
Apology cards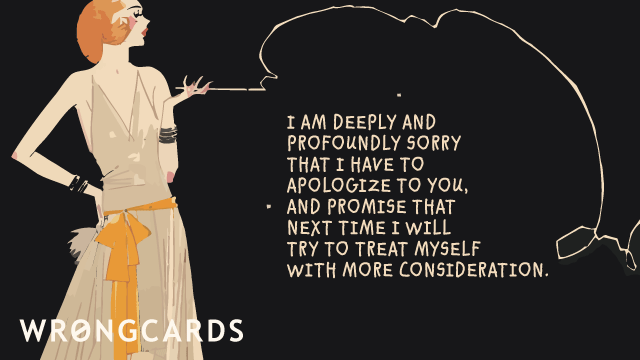 Sometimes I cover my face, pretend to be upset, and say to people, 'I've been having some emotional problems lately' which is my way of saying: 'soon you're going to find the roadkill that I've hidden under your bed. I hope we will still be friends'. Friendships; they take work. Today's rehash Wednesday card is for saying sorry. See? I'm your friend.
share this
send card
Subscribe to our shenanigans
No spamming or soliciting from us. Seriously .