Page 2 of 4
Ecards to Cheer People Up
Cheer Up cards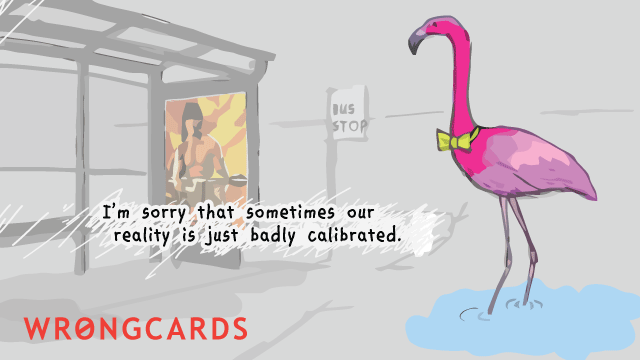 One of the things that makes apologizing so enjoyable is that people always believe me. Once I set fire to someone's couch and, even though I was doing them a huge favor (it had a floral print), things were tense until I said sorry. That's why it's childish not to say sorry. Next week I'm setting fire to their new couch because it's brown and I'll say sorry again. Maturity doesn't mean 'boring'.
share this
send card
Cheer Up cards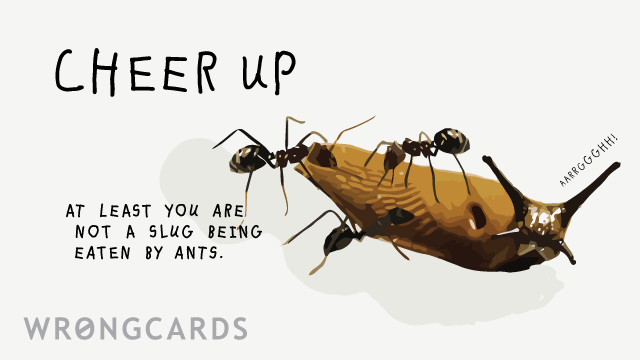 Sometimes other people feel sad, either because they're feeling under the weather or because they've lost their wallet or even their their arm during a tragic misunderstanding in a game of monopoly. As a general rule when people feel down we all try to help them feel better. It's a societal rule. Without societal rules society would fall apart and nobody would ever deserve chocolate pudding.
share this
send card
Cheer Up cards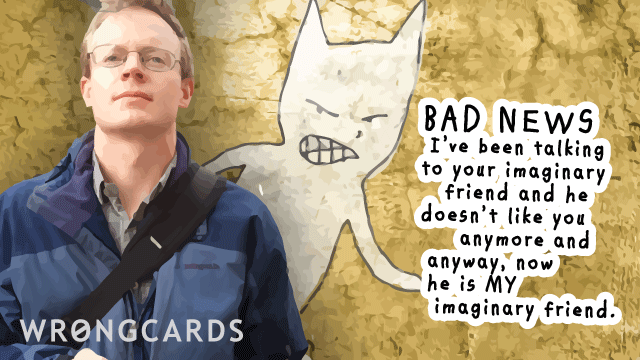 "Why did you just take a photo of me?" he asked. "Who knows why I do anything?" I replied. "Just don't be putting me in any more wrongcards." "I'd never do that," I said firmly. "You did one that said I smoked weed at work." "Maybe it was your imaginary friend," I said. "I don't have one," he replied. "Funny you should think that..."
share this
send card
Cheer Up cards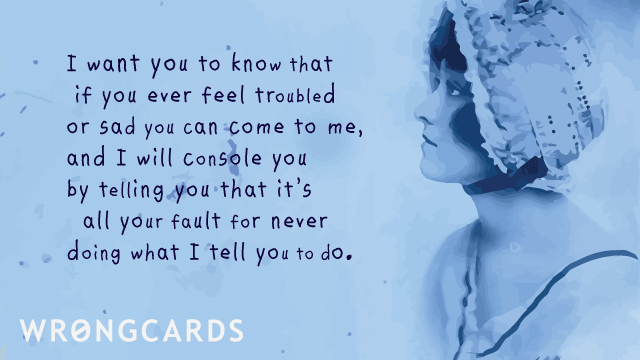 Today's card is a Cheer Up card, which can be sent to people who are being depressing. Typically that means they have some sort of problem or a bad thing has happened. My point? When someone's life stops being about blue skies, short skirts and ice cream, we send this card. I know, right? Where were you guys before you found me?
share this
send card
Cheer Up cards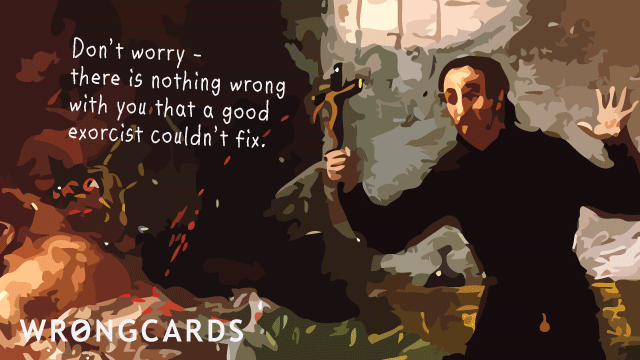 Sometimes people get sad and nothing makes them feel better, not even shouting. You can even read out interesting facts about hippopotamuses from your notebook and there's no change in temperament. That's when this re-hash Wednesday card can come in handy. Hippopotamus is Greek for 'water horse'.
share this
send card
Cheer Up cards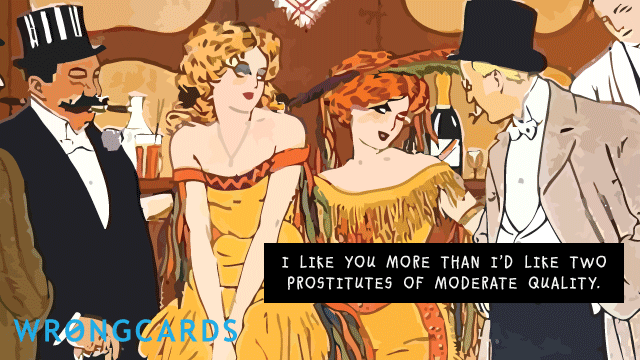 A lot of men find it difficult to express themselves emotionally, but that's only because a lot of men these days don't drink a lot of whiskey. Men, it's easy to speak your mind; all you have to do is make sure nobody is home, lock the doors and whisper. I can't believe we have a reputation for being unable to communicate.
share this
send card
Subscribe to our shenanigans
No spamming or soliciting from us. Seriously .