Page 2 of 4
Excuses Ecards
Excuses cards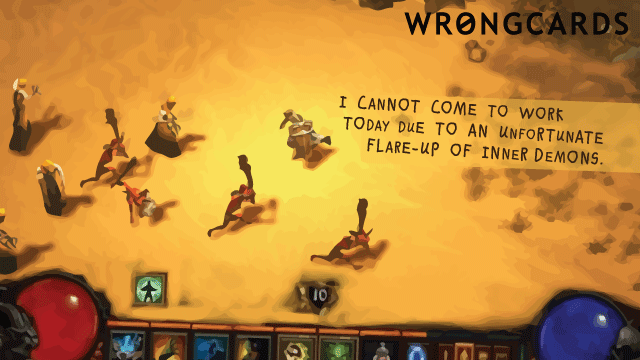 When they call my number at the Pearly Gates I expect my entry to be a shoe-in. This is not because I have led a conspicuously virtuous life but because of the disconcertingly high body count I have racked up killing demons in video-games. Also nazis, while I'm thinking about it. I've probably murdered half a bazillion symbolic demons and nazis - how is that not better than prayer?
share this
send card
Excuses cards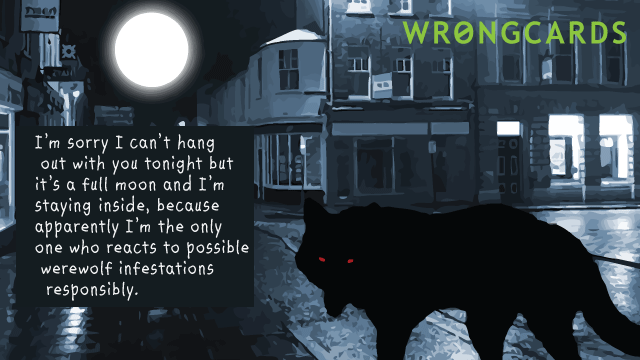 It's a Friday, and there are all sorts of dreary social obligations standing between you and a good book. That's where our Excuses Cards can come in handy. By the way, I'm not suggesting that I definitely believe in werewolves. Besides, whenever I suspect that someone is a werewolf I keep it to myself. The last thing we need is a panic.
share this
send card
Excuses cards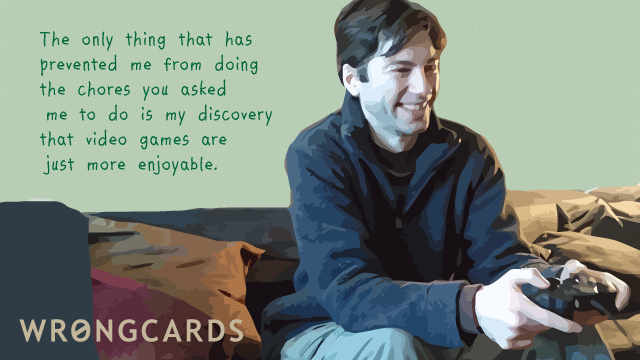 As an emotionally intelligent individual I'm aware that everybody makes mistakes. And I should know - I made a mistake once, a sad story that involves me sharing an ice cream that resulted in me having to eat less than half. Fortunately my fallibility makes me good at making excuses...
share this
send card
Excuses cards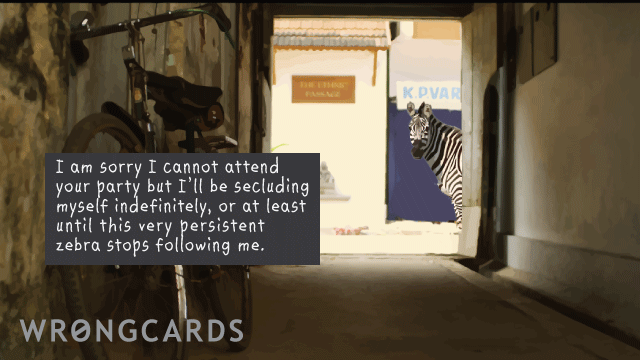 If I were a famous individual my name would be prefixed with the phrase 'The Famous Recluse'. I know that sounds grandiose but I don't see any point in being a humble recluse. So anyway I like to provide excuses to recluses. Example: today's card. If you want an unbelievable life, stop being believable right now, I say.
share this
send card
Excuses cards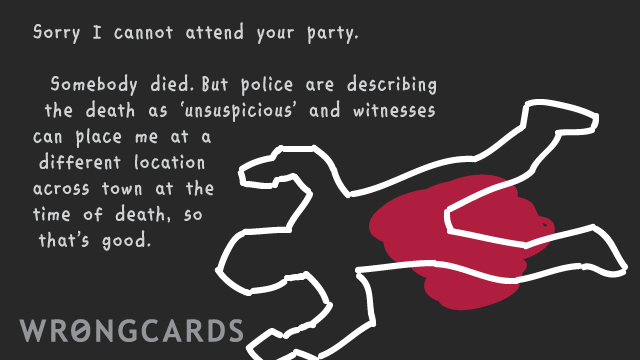 The solitary purpose of an Excuses Card is to extricate you from a social obligation. Just send a wrongcard and let me tell lies on your behalf. See? Your conscience is clear. And my conscience? I don't have one yet but I promise that a conscience is the first thing I'm going to buy when I'm rich.
share this
send card
Excuses cards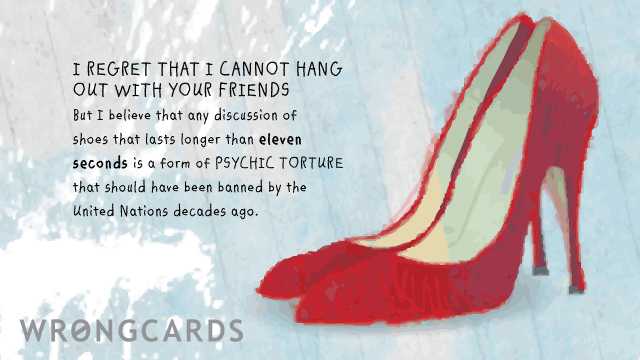 Excuses cards are intended to help you evade unwanted social engagements. It's always better to send a card than to show up and discover you need to stab someone in the leg with a fork. Unless they're serving profiteroles - those can often be worth the fuss.
share this
send card
Subscribe to our shenanigans
No spamming or soliciting from us. Seriously .