Page 1 of 3
Get Well Ecards
You know how awful it can be when a friend gets sick and you want to tell them you want them to get well soon, but you don't watch to catch their awful swine flu germs? Well, all you have to do is send a get well card from wrongcards.
These cards will help you seem like you want them feel better without your having to go over there when they're at their most boring and contagious. Incidentally if things don't pan out well with your aforementioned sick friend don't forget we have sympathy cards. A little bit self-promotion there.
By the way, these sympathy cards, like all the others, are free to send. Woot! Sympathy doesn't get any cheaper than this!
Get Well cards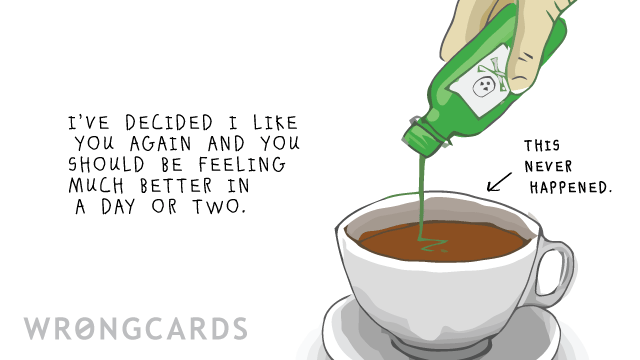 Whenever a friend comes down with a sore throat or a cold I like to sit at their bedside and offer repeated assurances that it's WAY too early to suspect that this might be the illness that takes their life. And that it's completely absurd to start suspecting Foul Play, while I walk around tapping on the walls as if searching for a hollow sound. I guess I want everybody's life to be an adventure.
share this
send card
Get Well cards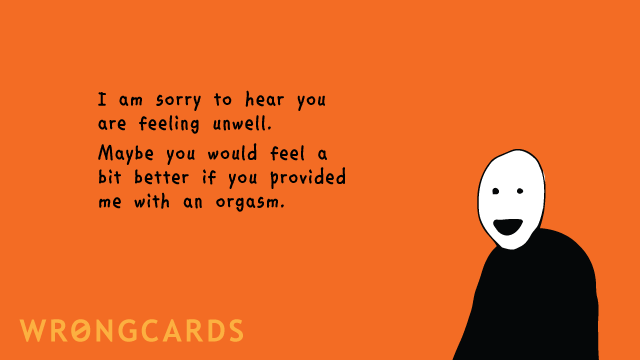 The thing about sick people is they give off fumes which are made up of tiny animals. You can't see them with the naked eye but, if inhaled, they get inside your blood and try to kill you. Also - people with optimistic attitudes have better defenses. That's why you have to cheer up sick people - it makes them less toxic. I've always been good at science.
share this
send card
Get Well cards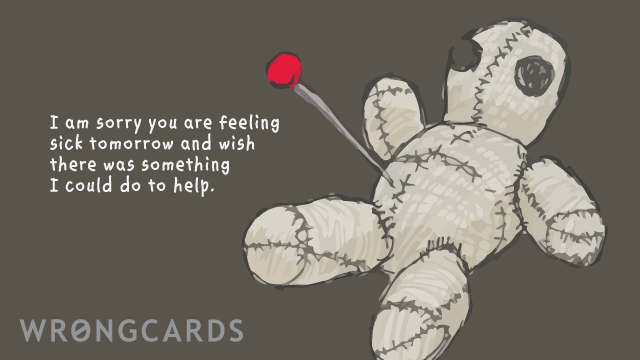 The Christmas season is over and people are limping resentfully back into work and complaining vaguely about feeling under the weather. Anyone claiming to be sick is lying, of course; they just want to go home and eat cake like it's the last week of December. Take it from me: my bird flu is giving me hell.
share this
send card
Get Well cards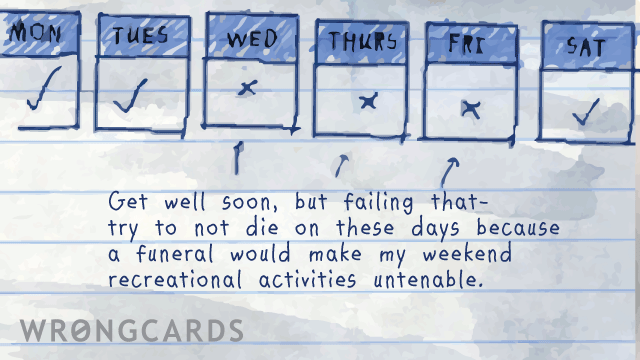 It is a sad thing but sometimes people can get sick and this may occasionally result in the interruption of one's plans. Experience has taught me that nobody likes it when you leave a bed-side vigil to go jet-skiing. I believe this is because people are fundamentally irrational. Send a Get Well card and THEN you can go jet-skiing.
share this
send card
Subscribe to our shenanigans
No spamming or soliciting from us. Seriously .