Page 1 of 3
Reminder Ecards
You can remind people to remember important things with one of these reminder cards. It is generally considered to be a good thing to consider the needs of others, and this desire to send along some crucial advice urging them to bear certain things in mind is a clear sign that you are both thoughtful and caring. This observation is, however, completely undermined by the fact you're about to send a card that is wrong for every occasion. You could use one of these cards as an alternative to our thinking of you cards. Just remember that some of them are very, very wise and pertain to highly specific instances you will never see anywhere else.
Reminder cards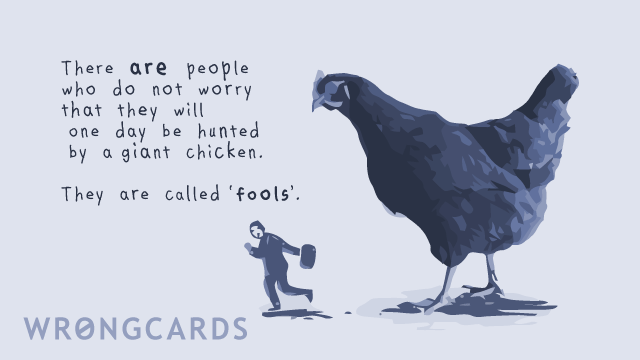 Often my American co-workers ask me: 'who stole my keyboard?' And I just say to them: 'Why are you asking me? Is it Pick On The Australian Day? Ever heard of Cultural Sensitivity? Just because I'm a minority, descended from convicts, that automatically makes me a keyboard thief right?' After that, they apologize. And I give them back their keyboard.
share this
send card
Reminder cards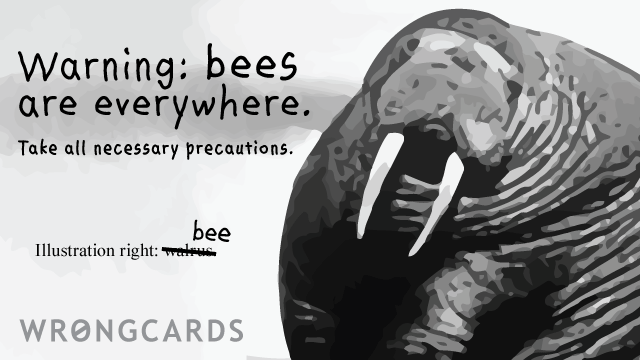 Whenever a person tells me they are depressed I suggest they bake some muffins. I tell them research indicates that baking increases production of the monoamine neurotransmitter 5-hydroxytryptamine (serotonin). It's not true, I just like muffins. If bees were an ingredient in muffins then this post would be slightly less tangential.
share this
send card
Reminder cards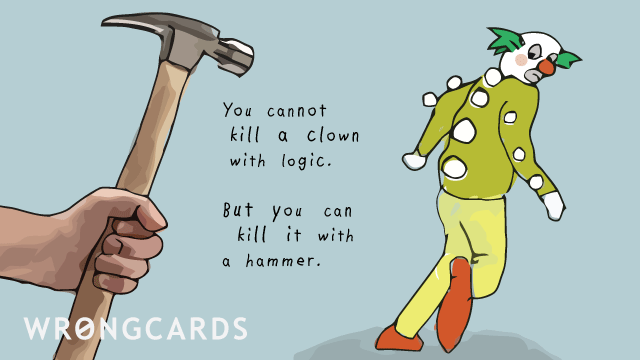 What is Christmas about, anyway? For me it's about inspiring others to be better. As an inspirational figure I want to remind you all that there are people in the world who, for reasons of ethnicity, don't celebrate Christmas. You should reach out to them and make them feel bad about that, so maybe next year they WILL celebrate Christmas, and maybe buy us both presents. Man that'd be cool.
share this
send card
Reminder cards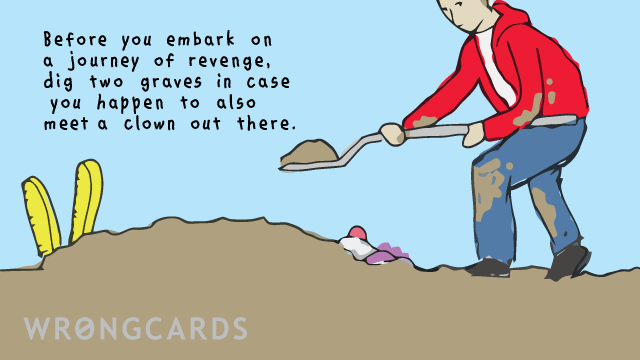 I just spent 20 minutes looking for my keys - they get moved around by my enemies - and suddenly realized what an awful day Karl Rove must be having. He dropped millions trying to buy his friend a job but it didn't pan out due to an unanticipated technical error (they counted the votes). Then I found my keys. Woot! They were in a boot. I guess Obama and I are both having a good day.
share this
send card
Reminder cards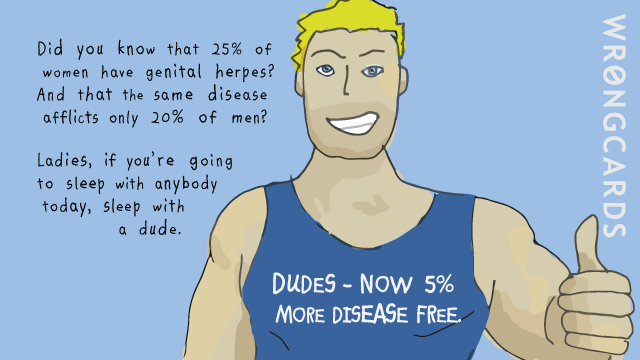 As you know the jury is still out on science. That's why I mistrust statistics, unless they're my own, of course, 'cause I always check my statistics in my head, just to see if they feel plausible. Anyway today I wanted to do something for a Men's Advocacy Group. I like to do things for men. Raise awareness of how we think. And I can already tell that 113.4% percent of you think I nailed it.
share this
send card
Reminder cards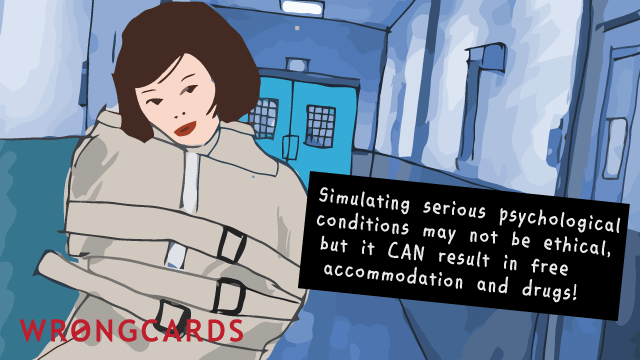 I had a responsibility once. Most harrowing four minutes of my life. When the old lady came back and thanked me for minding her groceries I was covered in a dread-laden sweat. I don't need to learn a lesson twice - I've been skirting responsibilities ever since. So even though I want to be an inspiration to you all, I can't teach you this stuff. Have you guys SEEN a calendar? Stressful...
share this
send card
Subscribe to our shenanigans
No spamming or soliciting from us. Seriously .