Page 2 of 3
Reminder Ecards
Reminder cards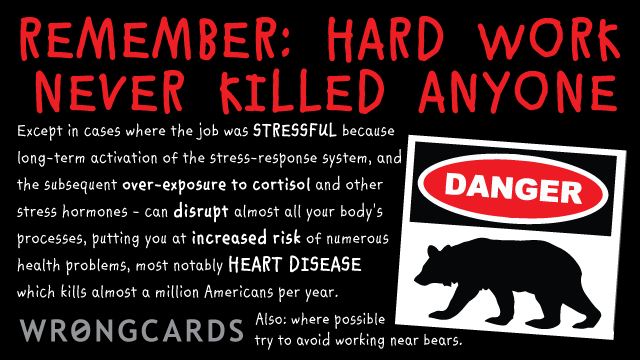 I believe that anyone can be rich, whether you're a teacher or a nurse, provided you work very, very hard in your job and your family got a head start in railways, oil fields or early 20th Century luxury hotels. But every rule should be issued with a disclaimer so here is mine. BTW - in case nobody has said it to you yet: Happy Tuesday!
share this
send card
Reminder cards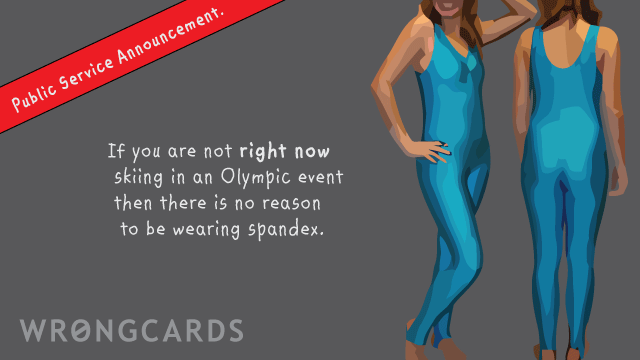 Yesterday I went to a cafe in Watertown, MA, and there was a guy there wearing spandex who was staring at me suspiciously. I was worried until I realized that other people could see him too. So today's card is obviously a Public Service Announcement. You know ... if I wasn't saving the world I'd probably go mad.
share this
send card
Reminder cards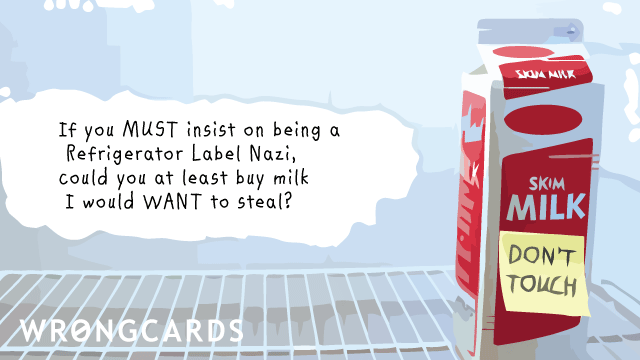 Back when I was poor and unnourished, I lived with a guy who used to drink my milk while I slept. As a comparative ratio, based on my assets at the time, this equated roughly to stealing my car. But I never put a note on anything in the fridge. Even to me, who once suffered, a note on milk is an instruction to steal.
share this
send card
Reminder cards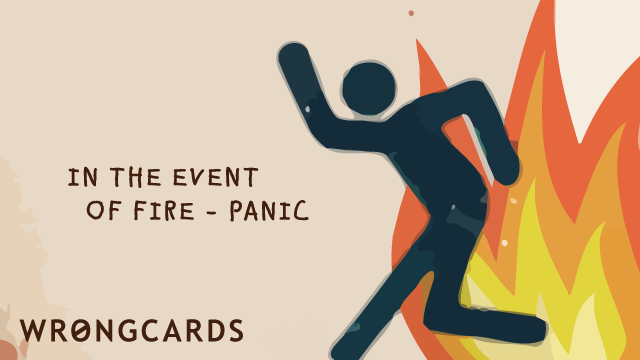 Today's wrongcard offers a workplace survival tip. BTW if you are ever subjected to a Human Resources meeting about fire safety awareness you should interrupt occasionally with remarks like: "But you have to admit that fire is incredibly beautiful" and "But you'll agree nothing purifies quite like fire." It helps pass the time.
share this
send card
Reminder cards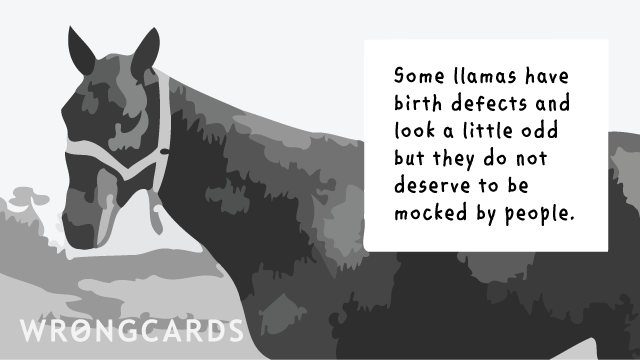 Everybody knows that llamas are the second-class citizens of the horse world. I think they're awesome and a bit better than alpacas. Alpacas kind of have a shifty look about them. They're both okay I guess but in a tight-spot I'd rather have a llama with me than an alpaca. I don't know why but my instincts are usually pretty good about this stuff.
share this
send card
Reminder cards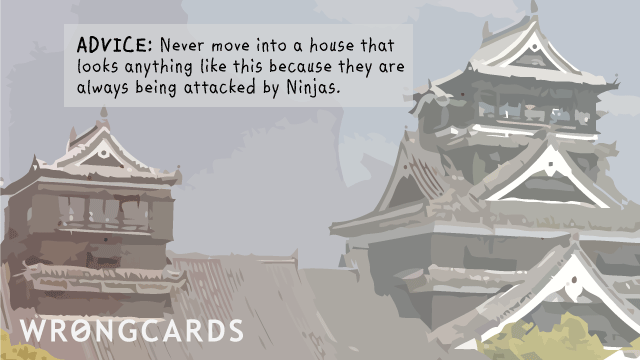 This is good advice. A lot of people out there seem oblivious to certain risks. I can try and warn people but my words can only do so much. It's up to all of you to exercise all due caution. Remember: be careful out there.
share this
send card
Subscribe to our shenanigans
No spamming or soliciting from us. Seriously .