Page 3 of 7
Christmas Ecards
Christmas cards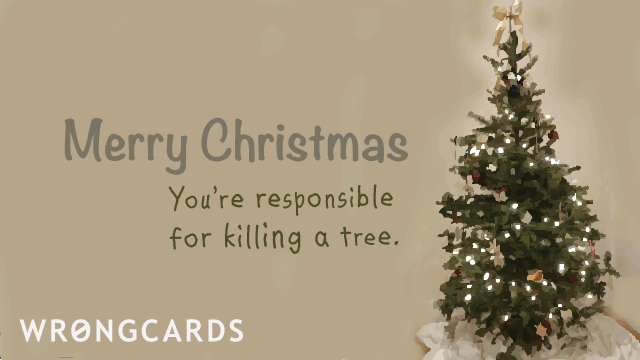 It's nice to have been missed, everyone; thanks. Where have I been? I've been working in secret on a cryptographic system based on ancient Sumerian cuneiform. In the process of this I did NOT accidentally unlock a dimensional gate between our world and that of Ereshkigal, goddess of the underworld. That was totally somebody else.
share this
send card
Christmas cards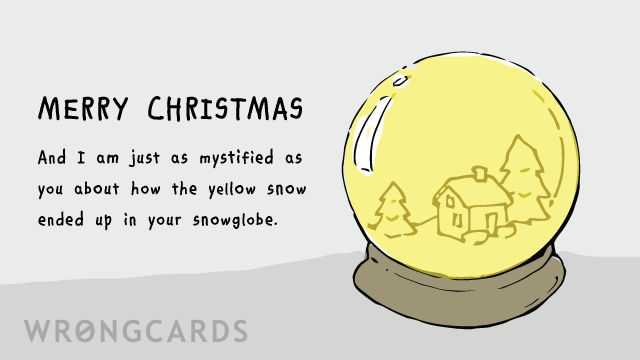 I like to consider myself a spokesperson for Christianity. I may not have finished the Bible - I'm up to the section where Sheila begats Shelob, and Shelob begats Shamwow, etcetera - but I believe that a shortage of knowledge should never disqualify a man from writing about things on the internet. As a greeting card company owner, I also make a hell of a lot of money out of religious holidays - which technically makes me a religious leader of the old-school sort. So as your local religious leader I'm giving you all a Christmas card that you can send to your heathen friends, as a way of guilt-tripping them for being wrong about religion. Don't say I never gave you anything. Merry Holidays!
share this
send card
Christmas cards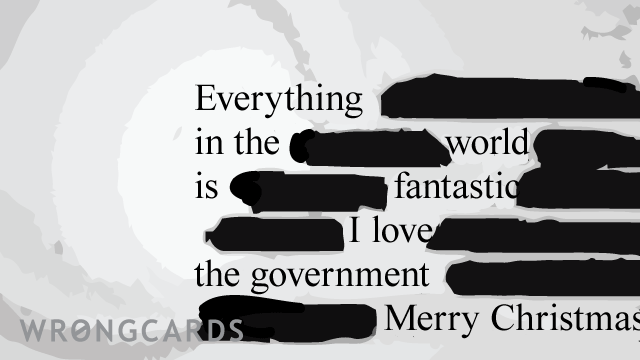 Let's all imagine, for the sake of the argument, that it's Christmas eve. What's a good Christmas movie? I mean, apart from Diehard? (This description has nothing to do with the card. Rules are for squares, baby).
share this
send card
Christmas cards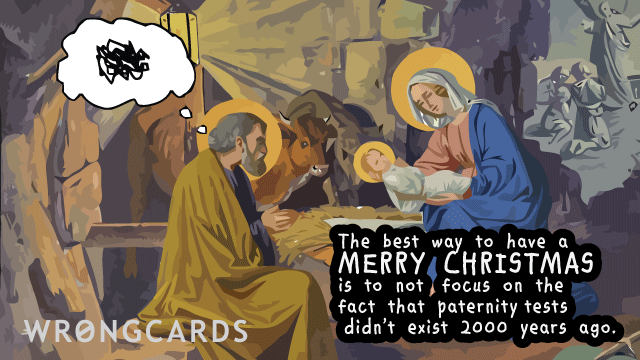 Oh my god, the department stores have put up Christmas decorations already. Every year it's earlier and earlier. Civilized people like you and me understand that Christmas shopping starts on Christmas Eve, and in a heightened state of panic mingled with resentment and lots of mental swearing. You know what's ironic? I bet Jesus' parents didn't even celebrate Christmas.
share this
send card
Christmas cards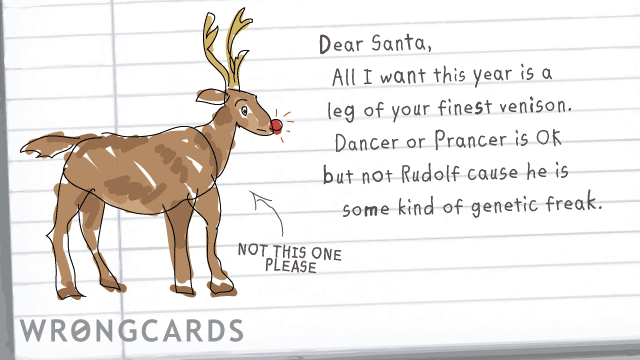 The song 'I Saw Mummy Kissing Santa Claus' offers a pretty sinister implication when you believe in Santa. When I was a little kid, thinking about this man carrying on with some kid's mum was pretty distressing. Sure, he's a notorious 'reverse burglar', but what's his deal with messing about with other kid's mums? It's understandable then that when other kids got better presents than me, it did kind of change my attitude towards their mothers. In unrelated news, for some reason I wasn't invited to Christmas parties as a child either.
share this
send card
Christmas cards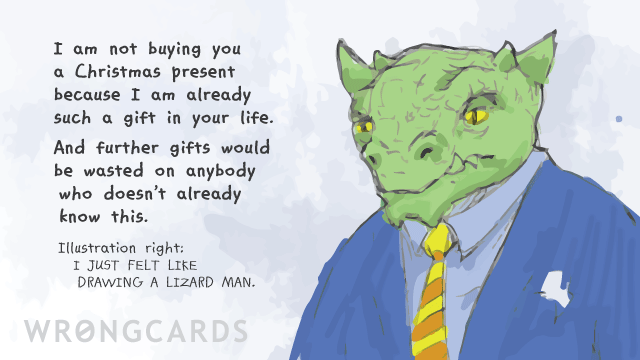 Look, it's silly really. I promised a friend he could draw all the remaining Christmas cards of 2013. Alcohol may have been a factor. Anyway, look it's not the point - it's just that he's gone off the reservation. This week at Wrongcards we are learning about the importance of a carefully worded contract. Are napkins really admissible in court?
share this
send card
Subscribe to our shenanigans
No spamming or soliciting from us. Seriously .